Players get competitive with familiar opponents
Advertisement
Hang on for a minute...we're trying to find some more stories you might like.
  It is a small world for volleyball players. While they already faced pressure to perform from their teammates, coaches and fans, they also have added pressure when they are up against opponents they know.
  Many players see familiar faces on the other side of the net as they meet opponents they have met through camps.
   Having family and friends in the audience brings more pressure to the game, but if these known and loved people are on the court, everything gets more intense. This adds performance pressure and eagerness to show improvement.
 Junior Varsity player, Ally Wenberg, thinks she plays harder and more aggressively if she is playing against opponents she knows.
 "Playing against someone you know changes how competitive you are. You definitely want to play harder and impress them" Wenberg said.
  Knowing the players also means knowing the way they play, which is another positive point about these situations.
 "Knowing them gives you a good idea on who is good at what, and makes you play smarter with the ball," sophomore Rheanna Coke said. She plays on both JV and varsity teams.
  These kind of games are even more rewarding when the result for all the team effort and hard work is a deserved victory. Those winnings tend to be much more meaningful in their sports careers.
  From coach Shelly Hodges' point of view, the athletic performance of the volleyball team is affected, but positively. However, the players are not the only ones affected by those situations.
 In her opinion, there are also specific games when coaching feels like a even bigger responsibility, and there is a lot more pressure to win. That can happen when the Warsaw volleyball team encounters some other team that she once coached, or even, like in the game against Stover held on Oct. 2, when the adversary coach was her own daughter.
   "It's always good to be competitive and energetic towards the game, so if that (having someone that you know on the court) gives you reason to do that, use it," Hodges said.

About the Contributors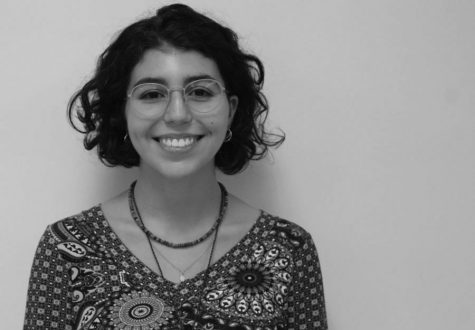 Lica Rosa, Staff Writer
Junior Lica Rosa is interested in the journalism class because she enjoys descriptive writing and displaying the emotions of people through the art of photography. Her interest in photography was inspired by her favorite photographer, Sebastião Salgado.
Rosa is an exchange student from São Paulo, South East Brazil, which is located in South America. She arrived in the U.S. on Aug. 8, but will be returning to her homeland to live with her mother and brother on Dec. 22, which means that she is here for the first semester of the school year.
Lica is staying with her host parents, Shanda and Weston Miller, and their kids Mason and James. "I really miss my home but I'm loving the experience", Rosa said.
"My original city, São Paulo, has 12 million people. I think that's the main difference from Warsaw, and I like it!" Rosa said.  
Rosa is interested in coming back to visit America later in life. In the meantime, she is very interested in learning new things, meeting new friends and experiencing everything that the region has to offer.
Her favorite animal is a  "Boto cor de rosa", which is a pink dolphin that lives in the Amazon rivers. When in her home land, she loves to visit the river beach and enjoys gardening many types of plants, such as succulents.
Rosa plans on pursuing a career as a labor and delivery nurse to help women in her home country.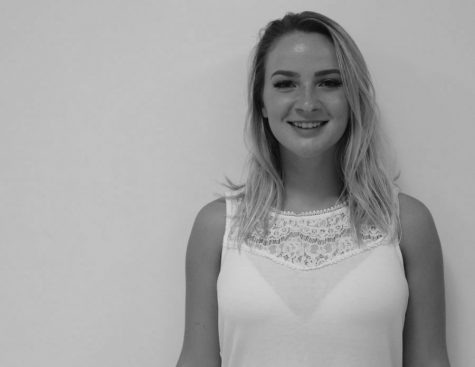 Ally Estes, Editor-In-Chief
  Ally Estes is a senior with a passion for the liberal arts. She currently attends Warsaw High but plans on attending Graceland University in Iowa, where she will study Biochemistry. Estes has been involved in gardening club, science club, math club, volleyball, English club, NHS, Quill and Scroll, pep club, concert band, color guard, and yearbook. Ally Estes has been in newspaper for four years and is currently the editor-in-chief.
  Ally Estes looks up to her mother, Brenda Estes, as inspiration for all that she does.
  "Sometimes I take for granted all that she has had to sacrifice for me and the rest of our family," Ally Estes said. "I hope to one day be as loving, selfless and brave as her."
  Ally Estes holds a special place in her heart for the study of neuroscience, partially because of her natural inquisitive mind, but also because of her epileptic disorder.
  "I don't let my epilepsy define me," Ally Estes said. "I plan on helping others who have had similar situations of my own. Maybe, I'll even find a cure."
  After college, Ally Estes plans on settling down in Minnesota. While her dreams are aimed high, she urges young people to remember that life is longer than it seems.
  "I have this habit of rushing myself. I want to hurry up and finish school, have kids, get a job. I think I crave being a grown-up but in reality I just crave stability," Ally Estes said. "It's okay to not be stable. It's okay to go to parties and have fun. Jump off cliffs and spend a ridiculous amount of money skydiving. You only live once."