High School Hero
Freshman sets example for classmates
  Freshman Austin Brazel is a positive, helpful, and friendly student. He is involved in FCCLA, FFA, pep club and basketball. He was in JBMS Honors Society and he was the captain of the basketball team his eighth grade year. Teachers, friends and students describe Brazel as someone who helps everyone he can in anyway possible and encourages others to improve their grades by helping students with their homework.
  "I go to all the games and show spirit. I'm nice to teachers. I just try to help as much as I can," Brazel said.
  Brazel's confidence in his character is supported by his teachers and fellow students.
  "Austin is always helping other students in and out of class. He is friendly with everyone. He is positive to be around and truly kind to others," FCCLA adviser Suzie Dudenhoeffer said. "He is positive and looks at the world as a place of opportunities and challenges that help to improve himself."
  Friends say Brazel is a friendly individual and everyone that comes in contact with him is filled with joy.
  "Austin is a great person, great friend, and if you don't know him then you truly missing out," freshman Kylee Fajen said.
  Brazel provides a positive impact on students around him. No matter what obstacle come his way he is sure to fight them off to make someone's day.
  "He's a hero because he gives off a good vibe. No matter how hard it gets for him, he always has a good attitude. He goes through so much and no one would know because he puts a smile on his face and makes everyone happy," freshman Taylor Spry said.
Leave a Comment
About the Contributor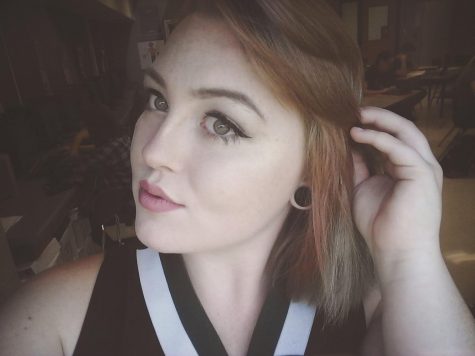 Madi Rozzel, Staff Writer
Madi P. Rozzel enjoys singing, painting, writing poetry and stories, sketching, spending time with friends, and training her puppy SugarBear. She enjoys...