Wildcat Drive
Teens should aim for classy, timeless dresses when shopping for prom
  When it starts getting warmer, it seems every teen girl starts showing skin. Whether it's crop tops or short shorts, larger portions of skin are shown and it is starting to apply to prom dresses.
  While browsing through formal wear websites such as David's Bridal, you can find a list of trends that are kept up to date by each prom year.
  According to "Top 14 Prom Dress Trends for 2016" by Wedding Shoppe Inc., the biggest prom trends of 2016 were cutouts, sequins, two-pieces, floral prints, unique beading, backless styles, high necklines, sheer illusion, off-the-shoulder sleeves, geometric features, high slits, mermaid silhouettes, high-low and split skirt hemlines, and pastel colors.
  According to David's Bridal, the prom trends for 2017 are two-pieces, wine color, illusion and cutouts, florals, and high necklines.
  While I feel most of last year's trends aren't bad, I can see where some go too far. Some slits go too high, the top of a two-piece can sometimes be too short, and a backless dress can sometimes show too much. Dresses need to be picked to be more tasteful than they have been. Every girl should be able to look back on her prom pictures in ten or twenty years and feel that they looked really classy, regardless of the current trends.
  Even though dresses now have shifted from being modest to being rather revealing, I don't feel we need to go as far as implementing dress codes like other schools have. According to "Schools Crack Down on Prom Dress Codes" by FOX 4 Kansas City, schools all over the country have been banning dresses that are "short, sheer, and those with plunging necklines or revealing rib cases." One high school in Oklahoma City has even gone far enough to develop a dress code for prom that is twelve pages long.
  Dress codes for dances are implemented when absolutely necessary, when that article of clothing can be easily replaced by something else, and are placed as administrators see fit. Dress codes are subjective: what one person might deem inappropriate may not be inappropriate to the next. I feel that is why Warsaw currently does not hold one.
  Another case was reported by People in which administrators at a Michigan high school thought Mireya Briceno's cap sleeved, open back, floor length dress was too revealing. According to the school's guidelines, backless dresses are acceptable, but Brinceo was sent home anyway, even though other students were wearing similar dresses. The school never commented on why her dress was deemed inappropriate, although it met the guidelines. ( "Michigan Student Kicked Out of Prom, but Was Her Dress Really Too Revealing?" People).
  But in order to keep the dress code away, dresses need to become more tasteful. Going as far as picking something classy and timeless would make the biggest difference, and wouldn't call the need for a dress code in any school. Picking a dress that exposes most of your midriff or your chest can prevent you from looking as classy or as timeless as you might want to look. Showing a small amount of skin, if any at all, should be more than enough for a school dance.
Leave a Comment
About the Writer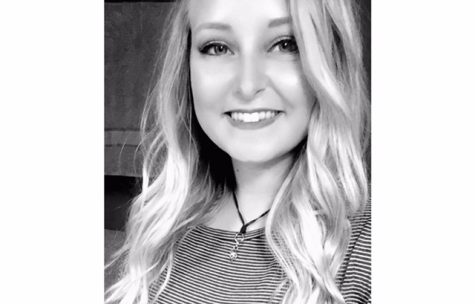 Makayla Mais, Editor-In-Chief
Makayla Mais is a senior at Warsaw High School and this is her third year in journalism. This is her second year serving as editor-in-chief. She is currently...