Color guard to carry on after an award-winning marching season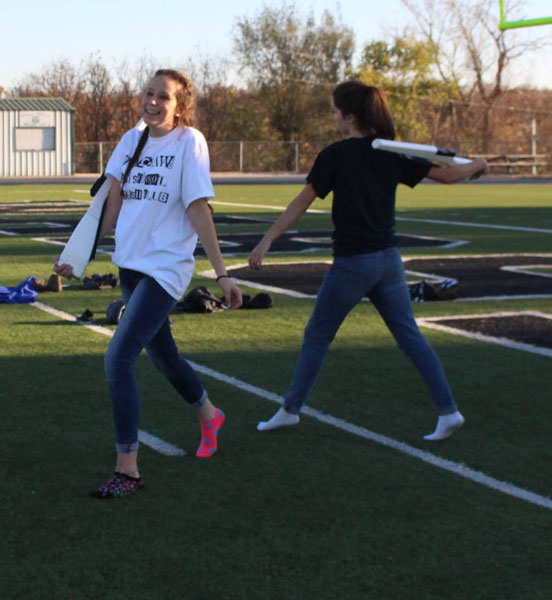 The color guard will continue working and improving for the first time in indoor winter color guard performances.
  The color guard has someone else choreograph their field show and color guard coach Laura Smith sets it on the field. For winter color guard it is a little different, Smith is writing the choreography. Sophomores Brenna Smith, Ally Estes, Rylee Pals, and senior Nichole Payne are even helping Smith choreograph the performance to the song "Immortals" by Fall Out Boy.
  "Writing choreography takes time," Laura Smith said.
  Ideas for what the guard would do have been tossed around throughout the summer.
  "When we are done we will probably have spent six to eight hours putting all the choreography together," Laura Smith said.
  Payne's part in choreographing is working on the swings.
  "I look at videos to help find choreography that flows well with the music," Payne said.
  Payne is excited to finally be continuing color guard for the winter.
  "I've been begging Mrs. Smith for it forever," Payne said.
  Laura Smith decided to continue with color guard throughout the winter because she feels they are ready for it.
  "They have great attitudes and work well together as a team, which is important when doing indoor guard," Laura Smith said. "They are willing to learn new rifle work on their own and then bring it to practice for others to learn."
  Laura Smith loves coaching the guard.
  "I like watching them learn choreography and transform it into a show that people enjoy," Laura Smith said. "I am proud of how hard they work. Most are involved in other sports and activities, but they treat guard like it is their only activity."
  Practices have been set for Wednesdays 3:30 to 4:30. Sunday practices may be included in order to get the choreography down.
  Learning the choreography is fun for the members of the color guard. Depending on who is asked, learning the choreography is both easy and hard.
  "I wouldn't say it is easy to learn," junior Nate Fauquier said. "But I wouldn't say it is hard, either."
  "Some of the things are harder than the others," sophomore Autumn Rhea said. "But you just have to keep working and you'll get it down."
  The guard will be incorporating different props and flags into their performance. They will be using a mixture of rifles, swing flags, and spin flags.
  The guard will focus on their stage presence and dance elements.
  "They are already good at the technical aspects of the flag and rifle work. I want them to go out and 'own' their performance," Laura Smith said.
  Performances have not been set yet, but the team is hoping to perform at middle school and high school basketball games.
Leave a Comment
About the Contributor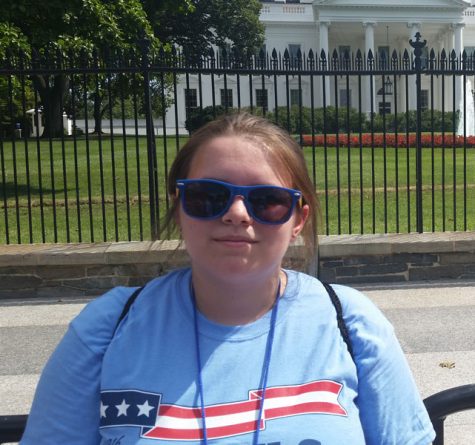 Alexis Smith, Photography Editor
Alexis Smith is a senior at WHS this school year. This is her second year on the newspaper staff and her first year on the yearbook staff, of which she...