Football team loses nine seniors, finishes season in first round of districts
While some are marking their first year high school sports season off, others are marking off their last. After four years of hard work and dedication, nine senior football players played their last game of the game they love.
These seniors include wide receiver/defensive back Drue Hammond, running back/defensive back Dalton Boucher, center/middle linebacker Dakota Bilderback, tackle/guard/center Johnathan Kirmse, tackle/guard/center Kendall Kee, defensive end/tight end Wesley Carr, tight end/middle linebacker Michael Pierce, nose guard/left guard Aaron Reno, and wide receiver/defensive back Trenton Simons.
Pierce, Reno, and Simons reflected on how they've improved throughout their high school career.
"I've gotten a lot more tackles and I scored this year," Pierce said.
"I've become stronger and faster," Reno said.
"I have gotten faster, stronger, and a little taller, and I think that helps me in ways to make me a better ball player," Simons said.
Head coach Paul Thomas will miss these nine seniors because of their actions.
"They've had a great attitude, that's the biggest thing. They've been teaching the younger kids the right way to do things," Thomas said. "It's been a pleasure to coach those young men."
The seniors said they learned quite a bit about football and about life from their time on the WHS turf.
Pierce, Reno, Simons and Thomas all believe that many life lessons can be learned through playing football.
"I've learned which people are quitters and which ones aren't," Pierce said.
"I've learned that you can be stronger as a team when you work together," Reno said.
"I learned to have patience and it's not all about winning," Simons said.
"It teaches you to be on time, how to work with others, and commitment," Thomas said. "Those are all things you need throughout life."
The team finished their team in the first round of districts against Lamar. Their record was 0-10 with losses to California, Eldon, Versailles, Clinton, Southern Boone, Hallsville, Blair Oaks, Cole Camp, Osage, and Lamar.
Players report that Thomas announced his resignation after the district game on October 21.
Leave a Comment
About the Contributor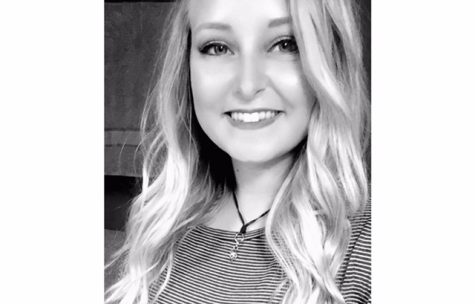 Makayla Mais, Editor-In-Chief
Makayla Mais is a senior at Warsaw High School and this is her third year in journalism. This is her second year serving as editor-in-chief. She is currently...