FFA members celebrate an eventful week
  Warsaw's FFA Week was packed full of events as students celebrated with events, spirit days and field trips.
   Each year, FFA chapters around the country celebrate National FFA week. It's time to share the story of what FFA is. FFA members are preparing future leaders through agricultural education. Currently, FFA has more than 85,000 student members as part of 8,995 local FFA chapters in all 50 states including Puerto Rico and the U.S Virgin Islands.
   This year for FFA week officers and ag teachers Kelsey Brown and Amanda Smith planned an eventful week.T hey started out by having a trivia night, chili and soup dinner, along with an auction on Feb. 18.   
    This event was funded by the Blue Jacket Foundation hosted by Jeanette Limback Agency. 
   "We've been privileged to hold trivia night in conjunction with the chill supper and worker auction. We are grateful to be able to join again this year with the goal of raising funds for 15 jackets," Limback said.
  Many projects made by the students in agriculture classes were auctioned. These students made these projects in Kelsey Brown's class. These projects were auctioned off by auctioneer Jackie Downing.
    "Usually my dad is the auctioneer but he couldn't  join us today. I am proud to be here. Amanda has done a great job with these kids," Downing, a JBMS PE teacher, said.
   Every project sold that the FFA members made, including benches, a planter bench, patio swings, bird houses, child picnic tables, corn hole games, a ladder golf set, planter boxes, patio coolers, and a washer pit game. 
   The first day of FFA week officially started on Sunday. How people showed their appreciation was by making a social media post.
    Monday was the second day of FFA week. FFA officer Brayden Henderson chose the "Wear Your Camo" spirit day. On Tuesday, the dress-up day was "Lumberjack and Flapjacks." Ag classes made pancakes to celebrate. Freshman Urijah Phillips helped make the pancakes in Mrs. Brown's class.
   "I like FFA week. I dress up on days and get to eat pancakes," Phillips said. 
    On Wednesday FFA members went to many farms in the local area. The first farm that FFA visited was Chamberlin Dairy farm in Cole Camp. They welcomed FFA members with donuts donated by Benton County Farm Bureau to kick off the tour day. During the tour, students saw the milking area and the grain area.
  Then, members went to Sedalia to Von Holten Ranch. These members got to see many different things at the ranch, including two horses, one mule and many projects that the Von Holten's made. They also had a wedding venue and members ate lunch in the wedding venue. 
  Members made their way back to Cole Camp to visit the Anne's Acres Blueberry farm. During the chill supper and auction, many FFA members got auctioned off to work at the blueberry farm.
   "I have always wanted to be in the farming industry. My parents had around 65 acres, but they said 'no' so when I got older I decided to buy this land," owner Rob Exendine said.
  Member's finished the local ag tour with a stop at Hook Solutions and got to see how fishing lures were made and how they were painted. 
     On Thursday, members dressed up for chore day. Many members are wearing PJ's and boots and overalls and crocs.  
    Friday was FFA Brunch. Members arrived at the Ag building at 7 a.m. to start preparing for the brunch. Juniors Autum Walton and Dallas Steinhoff cooked eggs, sophomore Logan Ryles cooked bacon and hashbrowns and freshmen Ivy Hope and Jovi Robertson made sausage and gravy. There were around 50 people who arrived at the brunch. 
  Last, to wrap up FFA week, was the Eldon contest. The dairy foods team, which consisted of freshmen Jessie Bilderback, Haleigh Barley and Shayla Kindle, got 48th out of 75. 
Leave a Comment
About the Contributor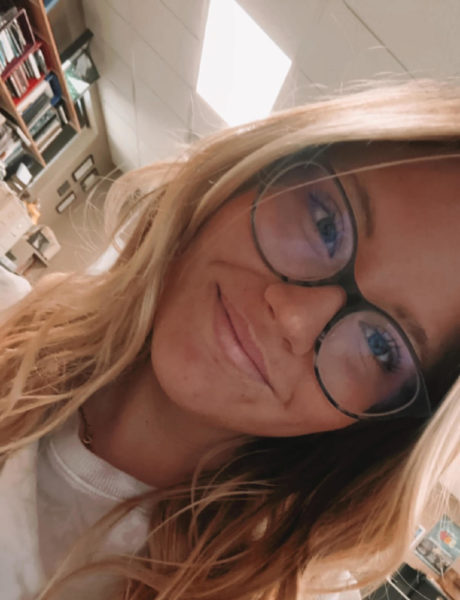 Shayla Kindle, Staff Writer
This is sophomore Shayla Kindle's second year on the journalism staff. Kindle is a staff writer for the WHS Wildcat Newspaper staff this year. She decided...