Young couples figure out how to make high school relationships work
   As students grow and mature they will find the key elements to keeping a long term relationship. 
   A lot of relationships start young, but it gets harder and harder as they get older to maintain that relationship. Some high school sweethearts have figured out how to keep a long term relationship.  
   "Always fight for what you want, giving up is the easy way out. Social media can destroy and tear relationships apart, don't let it!" middle school reading teacher Magan Cobb said. Cobb met her husband, Lathan, at WHS in 2000. They were married in 2007 and have three children.
   Kelli and Johnny Eierman started dating almost 13 years ago and will have been married for seven years in October. They met at WHS and started dating in 2011, the start of their senior year. 
   "In college, once we survived long distance, I knew I never wanted to be apart again," Kelli Eierman said. 
   Magan and Lathan Cobb have been together for over 18 years and have learned about how to keep a relationship strong.
   "Communication is extremely important. We also always have each other's backs, no matter what or who it is, we stick together," Magan Cobb said. 
   During high school, a relationship might be great with no difficulties, but once graduation comes, long distance can be a problem. Knowing how to stay in touch is important.
   "When Johnny left for Florida, being in a long distance relationship was very hard," Kelli Eierman said. 
   "Any decisions we had, we made together. When we decided I should enroll in an out-of-town college, he was willing to move to be with me. Then in the end we decided to stay near our families, but that decision was made together," Magan Cobb said. 
   Problems are common in relationships. It's important to know how to solve those problems so they don't ruin the relationship even current high school experiences are like this. 
   "We solve arguments by understanding one another and understanding when to give one another space," junior Riley Taylor said. Taylor and junior Jaylen McCullick are high school sweethearts.
   Seniors Angelisa Amos agrees with Taylor about how she and senior Aidan Andrews handle difficult situations in their relationship. 
   "We haven't had many arguments in our relationship. But in our small disagreements, we typically tell our side of whatever, talk about it, and then crack a joke or two to lighten up the mood again," senior Angelisa Amos said. 
   These young students are figuring out how to make their relationships long term like the adults and staff they know. 
    Sophomores Jayce Depriest and Brylee Brewster have been together for a year and almost six months. 
   "We were really close friends before we got together, but we were just friends," Brewster said.
   Riley Taylor and Jaylen McCullick both like each other's determination and how hard they work. 
   "My favorite thing is how hard she works at every thing she does and the determination she has," Taylor said.
Leave a Comment
About the Contributor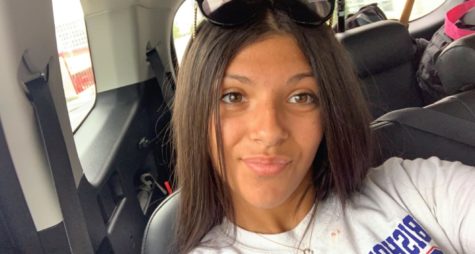 Hailey Ferguson, Staff Writer
Freshman Hailey Ferguson is in her first year on staff, serving as a staff writer. In her free time she enjoys playing sports and hanging out with her...