Girls team works to make improvements with new coach
The girls basketball team faced uncertainty just before the start of the season with complications of finding a coaching staff, but the small team seems to be finding their rhythm together.
"It is unfortunate we haven't had the consistent direction from one coach, but that is just the way things went," senior Karlie Jones said.
Coach Matt Henderson has come into the game with a different way of doing things.
One of Henderson's strategies has been to rotate players five at a time.
"If five players go in for two minutes and give me everything they have, they get a break for two minutes and it's a challenge for the other team to go up against the non-stop intensity," Henderson said.
This switch has been very helpful for the girls on the court, but with change comes adjustment.
¨I like it because it gives everyone a break, but it's an adjustment for me because I have been a leader all my life and like to be on the court to help my team,¨ senior Taylor Howe said.
The girls got consolation in the Warsaw Tournament. They won against Lincoln and lost against Cole Camp and Clinton. Since then, the girls have struggled with losses against Buffalo, Osceola, El Dorado Springs, and Sherwood. The girls did thrive in their winning game against Lincoln.
¨We played as a team, and worked well together, but I feel as if we could have pushed harder,¨ sophomore Rachel Henderson said.
There are a total of eleven girls on the team, but they aren't letting that determine their season.
¨We don't have a large number of girls playing this year, but I feel we all want to succeed in having a good season,¨ Jones said.
The girls have high hopes for the rest of the season.
¨The season is going great, although we have a lot more to work on. I know we will listen and win more games," sophomore Laney Arnett said.
¨We could improve our fouling numbers. We are always playing hard and going fast, but we tend to foul a little too much. I would like to slow down our foul count so we can play everyone more,¨ Howe said.
Coach Henderson hopes this season can help build the program for the future.
"I believe this is a building year for my team and my seniors have to be the leaders and I hope they look back and say I was the start of something great," Henderson said.
The girls would like to see the team come together more by the end of the season.
¨By the end of the season I would like to see my team come together and play like we have played since we were little. I want to see everyone believe in each other's abilities and have 100 percent trust," freshman Madison Finkenbine said.
Leave a Comment
About the Contributors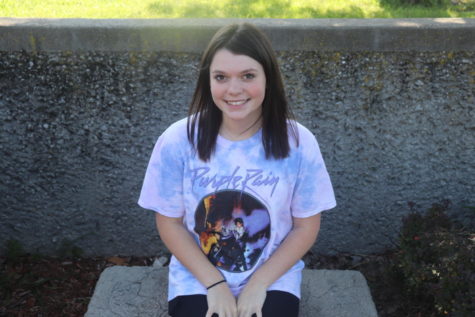 Olivia Strange, Staff Writer
Sophomore Olivia Strange is entering her first year of journalism. She's really looking forward to being more involved in her school through this class,...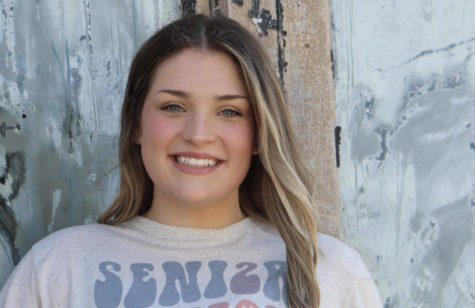 Gracie Comer, Editor-in-Chief
Senior newspaper Editor-in-Chief Gracie Comer has been part of The Wildcat production for four years now. Her freshman year, she served as a staff writer,...