Warsaw athletes to compete in mountain biking this fall
  Warsaw has a new option for young athletes this fall: a youth mountain biking team. 
   The team is under the direction of coach Mac Vorce and there will be an expected eight members on the team (four varsity and four JV).
   The team is part of the Truman Lake Adventure Club, which was started to promote the outdoor lifestyle offered in Benton County. The access to the Warsaw mountain bike trails allows the team to teach riders the ability to complete the trails without stopping, Vorce said.
   "I like to ride the trails front and back to get to know the trail better," sophomore Joe Vorce said. 
  At the Warsaw bike meeting they had about 25 kids last year, this year they had about 14 kids. Kids Club ranged from second grade to ninth grade.  
   The NICA (National Interscholastic Cycling Association) program was started in Missouri 2020, but the season was canceled. This group is from sixth grade through 12th. The organizers expect 400 student athletes at the five races on the circuit. Warsaw will host the September 19 race.  Each coach goes through a ton of training, safety guidelines and best practices to build a team together. 
   "It looks like our NICA team will be small but we have some great talent on the team. People will know that Warsaw is in the race at every race," Coach Mac Vorce said.
   Warsaw athletes Joe Vorce, Keira Mostaffa, George Montez and Gabe Noland have joined the team.
   "I chose to do mountain biking because I thought that I'd like it and it seemed like I would enjoy doing it," eighth grader Keira Mostaffa said. 
 Practices are on Mondays at the trailhead in Warsaw from 6 to 8 p.m. 
   "In practice we build handling skills very quickly. We go through a series of moves to help with braking, shifting and turning. We will work on balancing and body positions," Mac Vorce said. "I am really looking forward to watching the progressions of the riders before the first NICA race. We will do some off-season races to prep the team. I can't wait to see the smiles after a rider conquers something that is extremely hard to do."
   Vorce has been in the mountain bike world for 27 years. 
  "I have seen firsthand how mountain biking can change someone's life," Mac Vorce said.
   Riders need quality equipment to be competitive, which means a mountain bike with gears. They are rugged and the gears make going uphill a lot easier. 
   "Warsaw riders want a type of cross country bike," Coach Mac Vorce said. 
   A downhill bike has too much suspension and is heavier. Sizing is very important. A rider wants a bike that fits him/her. Bikes cost anywhere from $200 to $9,000. 
   The season is just starting up for kids club. NICA doesn't start until June. Anyone who wants to learn more about getting involved in mountain biking can email [email protected] or visit trumanlakeadventureclub.com 
Leave a Comment
About the Writer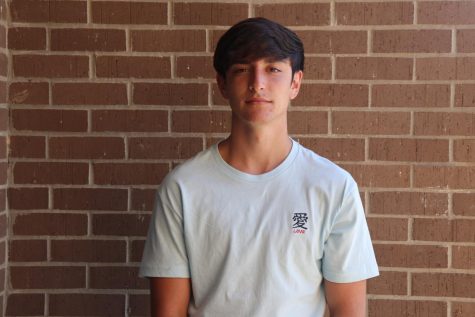 George Montez, Staff writer
George Montez is a sophomore and this is his second year writing for The Wildcat news staff. He is involved in cross country, basketball, and track. 

In...