Honor Through Service
Students choose military service, honor veterans
     As students recognize Veteran's Day a little differently this year, some are reminded why they have chosen to join the military service after graduation. 
   There are a few students who have chosen to join the military. 
   Senior Joe Montez has already joined the Army National Guard, he went to bootcamp at the beginning of summer and he went to Fort Sill Basic Training in Oklahoma.
   "The reason why I joined is because of free education, so my parents wouldn't have to pay for it," Montez said. 
   There are so many benefits in joining the military such as free education, free health care, travel, and meeting a lot of cool people.
   "Boot camp was the best time of my life and I recommend everyone try it out once," he said.
  Senior Zak Fennel goes to boot camp in January. He will be joining the AirForce
   "The reason I chose Airforce is because there's long history of being in the air force in my family"
   Montez and Fennel join the ranks of many from WHS who have chosen military service.
       Veteran and 1997 WHS graduate Wesley Salley was able to travel the world as an enlisted sailor in the Navy, he made E4 or a 3rd class Petty Officer. 
   "I chose military service because I was not ready for college and wanted out of Warsaw. I also wanted to serve to support our country and because my Dad was in the Navy also." Salley said. 
   Salley said he enjoyed his experience even though it was tough being away from family.
   "The experiences were amazing! I was able to do the world's most dangerous job at 18 years old and see the world before 22 years old. We made port visits to Korea, Dubai, Japan, Singapore, Thailand, Guam, Australia, Hawaii, San Diego, Seattle, Bahrain.Willie and Luke (brothers) were able to fly to meet me in Guam and take a Tiger Cruise back to Japan with me on the USS Kitty Hawk CV-63. We were then able to hang out in Japan for a week while I processed out of the Navy to be Honorably Discharged," Salley said.
      Veteran Lowell Swisher was drafted into the Vietnam War. He also signed up for the Missouri Army National Guard. 
  "Boot camp was hotter than heck. I went to Fort Polk. They said that the people who went there were going to Vietnam. I arrived in May then left in October." Swisher said "My experience was ok, terrible war. I remember waking up and I thought bugs were all over me, but it was just sweat. I would have to wake up and run 5 miles each day then march down to the shooting range."
    Veteran's Day will still be recognized on Wednesday, Nov. 11, but it will look much different. 
   This year, students will not be able to have the big assembly as usual due to social distancing guidelines,  but they still want to do something for the men and women who have served in the military. There will be a virtual assembly streamed from the school website. 
   The assembly will begin with the Pledge of Allegiance from the student council president, senior Rheanna Coke. The veteran's prayers will be said by FCA (Fellowship of Christan Athletes) representative Kylee Fajen. The choir is singing "Salute to the Armed Forces" and "For Spacious Skies." Senior Sabrina Uptgraft will deliver a poem called "The Noble and the Brave: A Veterans Day Tribute". The assembly will end with the band playing the National Anthem and two other songs. 
   "I am really upset that we don't get to have the normal assembly because it's my favorite time of year,"  Student Council President senior Rheanna Coke said.
   Student Council sponsor Bobbi Swisher says "The reason why we are doing the assembly the way we are doing is because of COVID." 
Leave a Comment
About the Contributor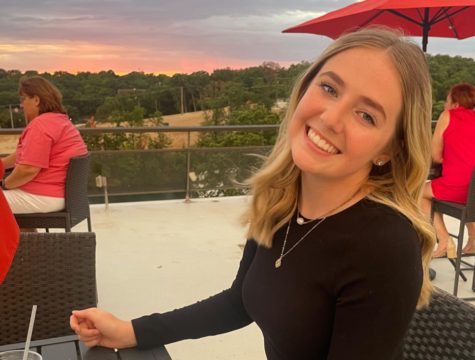 Jazzmyn Swisher, Managing Editor - The Wildcat
This is senior Jazzmyn Swisher's third year on the journalism staff. She is the managing editor of The Wildcat print edition this year. She decided to...