Students plan for military service
    Some Warsaw students have decided to pursue military training and service after high school because of the respect they have for the armed services.
   Warsaw seniors Cody Lock, Lily Tyler, Austin Rosser, Patrick Surrell, PetralieJo Wurtz, and junior Joe Montez are choosing the military for their future job. 
   Senior Austin Rosser has already been to ten weeks of basic training for the Army and will be going to tech school for 12 weeks after graduation.
   Once Rosser is in the Army and done with everything he needs to do,he will proceed to do what he wanted and that is to operatere, repair, and inspect heavy machines.
   "My mom and dad were both in the military so I wanted to keep it going so I decided to join," Rosser said. 
   Senior Patrick Surrell plans on joining the Marines. He has to do three months of boot camp, and four months of schooling. When Surrell gets into the Marines he wants to be an avionics electronic technician.
   "I want to serve my country well," he said.
   Senior PetralieJo Wurtz is planning to go into the Air Force and become a law enforcement officer. 
   "For my career, I want to pursue being a Highway Patrolman, and I believe that if I join the military, I will have training from them," Wurtz said.
   Senior Lily Tyler is planning on going into the Air Force. For her to do that she will have to go through seven and a half weeks of basic training in San Antonio, then will attend specialized training for the job that is the best fit.
   "Most likely after enlistment, I would be assigned a job and over time I can receive training for other areas of work if desired," she said.
   "I hope to do photojournalism, although that job title requires extensive training even after a few years of military experience. No job is promised, therefore, I am placed where my recruiter believes I fit best".
   Tyler said she wants to join the military because she likes the stability that the military brings as well as the opportunity she will have to grow as a person.
   Senior Cody Lock is going into the National Guard. He plans to be military police. 
  "My whole family was in the military and I look up to my grandpa because he was in it," said Lock. 
   Junior Joe Montez has already signed to the National Guard as a junior. Montez will be going into basic training in the summer of 2020. After that, he will have one weekend out of every month for PT training.
   Montez is wanting to complete his studies at UCM in the ROTC program and become an officer in the active duty army. 
  "Some of my family was involved in the military a lot and I want to serve my country well, and it has great college benefits," Montez said.
View Comments (1)
About the Contributor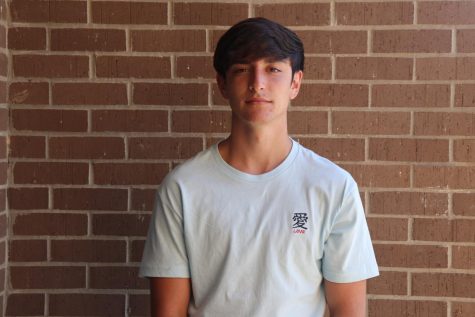 George Montez, Staff writer
George Montez is a sophomore and this is his second year writing for The Wildcat news staff. He is involved in cross country, basketball, and track. 

In...