Oh, The Places You'll Go
Seniors reflect on classic childhood story
Every childhood is filled with a plethora of fantasies and storytelling. From the classics such as "The Little Engine That Could" to "The Very Hungry Caterpillar," bright and colorful pages with intriguing stories are what held every child's attention during the lay hours of elementary school. But there is one author in particular to whom Warsaw elementary schools dedicated one day out of every year to, and that was Theodor Seuss Geisel. Dr. Seuss was a storyteller who followed every student's path to adulthood. Perhaps it's time to reflect on his story, "Oh The Places You'll Go," with a new pair of eyes.
In the beginning of Seuss' book, he speaks about the ability of every young person adventuring to new heights. From the brain to the feet, every person is capable of steering themselves in any direction they choose. Seuss stresses the importance of using the brain to make decisions, and senior Rylee Pals agrees.
"I've decided to attend OTC for two years because I don't have enough money to fully attend a university," Pals said. "It's important to think before you act because if you don't think about all the expenses you have to pay for college or you just go to college because it is supposed to be expected, then you could just be wasting your time when you don't have the money or want to go to college. I have had to decide where I am going to live during college, what classes I need to take, and how I am going to make money to pay for all of it."
The next part of Seuss' story says that perhaps there are no streets to go down, in which case they should leave town. Senior Chloe Lux has decided to move to Kansas City immediately after high school to attend cosmetology school.
"I'm leaving after I graduate because I've never liked living in Warsaw and I want to get a fresh start. I mainly inspired myself to leave. It wasn't a hard decision and the fact that I found my roommates and my family approved really made me set my mind to it," Lux said. "I'm going to cosmetology school because it's a good career that's easy to obtain that still makes good money."
The story transitions from walking the streets to soaring high heights, expressing the emotion felt once one is released from their home. Senior Robert McMurtry has hopes to join the gang in Seuss' book which will be flying high heights as he enlists in the Air Force this summer.
"My parents Tim and Jackie McMurtry encouraged me to join. I felt like joining the military was something I needed to do. I really want to get into zoology; joining the airforce is just a stepping stone to get there," McMurtry said.
But, like life, the story warns the reader of the bumps in the road. Or, as Seuss words it, "the Bang-ups and Hang-ups, the slumps and lumps." His transition explains that it's easy to begin to feel stuck and left behind, and it's hard to get over that feeling of loneliness and exclusion. Senior Ren Rozzel has had a hand in this feeling of loneliness.
"I struggled a lot, my senior year especially. I worked throughout my schooling as well. My mom moved out my junior year and I was on my own for a while, and it caused me to have to face a lot more challenges on my own," Rozzel said. "Keeping the end in mind and reminding myself that I don't have to have somebody there to help me is what got me through it all. Being alone has caused me to push myself more and stay focused on what I want from my life. I don't worry about what others think about my decisions. It's easier to be firm in your actions when you're not waiting for a group of people to affirm you."
Ultimately, Seuss' book highlights both the highs and lows of life, ending with the conclusion that decisions are made by the person, not by the road or the sky, or the bumps and lumps.
"The hardest decision I've had to make this year was deciding to drop out of Bio 2. I really wanted to keep the class, but I knew that if I kept working as many hours as I did and doing the things I was doing, I wouldn't be able to keep up," senior Kegan Hays said. "It was a decision that no one could really help me with. It was all up to me, myself. Being at Warsaw, in general, has just changed the person that I was into who I am today."
Leave a Comment
About the Contributor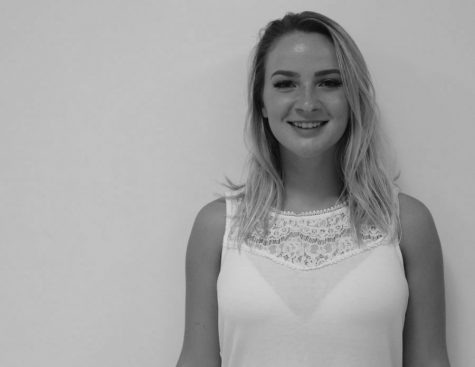 Ally Estes, Editor-In-Chief
  Ally Estes is a senior with a passion for the liberal arts. She currently attends Warsaw High but plans on attending Graceland University in Iowa,...