Students stay local for the holidays
  As the holidays roll around, ads and messages pop up online encouraging small towns to shop local. With Warsaw being a city of 2,000 residents, choosing to shop in-town could majorly help out businesses with holiday rates and exposure. To help encourage people to shop local, businesses are participating in the holiday festivities.
  Senior Megan Mantonya doesn't usually shop local, but if she had to choose a place for Christmas gifts, Country Charm would be at the top of her list.
  "If I had to shop anywhere in Warsaw it would be at Country Charm, because it has the cutest clothes and signs," Mantonya said. "My favorite cafe is Cosmic Cafe. I always get chocolate chip ice cream with a shot of espresso on top."
  Country Charm is a local business that offers quality handmade signs, apparel, and embroidery.
  Cosmic Cafe will be spreading the holiday cheer through eggnog lattes, peppermint mochas, caramel creme brulees, and snickerdoodle. They are also offering gift cards and special order gift baskets.These gift baskets are arranged according to the buyer's preferences and include items such as ground or whole bean coffee, handmade coffee mugs, and tea bags.
  Rusty Skillet is another popular cafe that will be offering a Christmas Eve dinner for $8.50. The dinner will consist of mashed potatoes, gravy, ham, vegetables, salad and pie.
  "My mom gets flowers from the flower shop every year for Valentines Day for us kids, and then we go there to get her a giant bouquet at the end of the week," junior Alexus Blackford said. "I've never been in the tea room before, but my sister has. She really enjoyed the experience."
  Warsaw Flower Shop, located on Commercial St, will be selling poinsettia holiday centerpieces. The My Garden Tea Room is an establishment attached to the flower shop, and offers a warm, cozy environment for customers to host Christmas luncheons.
  "I would definitely shop at the antique malls for Christmas," junior Levi Trailer said. "It suits me and my mom's tastes the best. I'm going to be getting an antique Indian dart gun for christmas, I got it at one of the antique malls on Main Street."
  The Warsaw Antique Mall offers a variety of choices between books, clothes, furniture and toys from the past.
Leave a Comment
About the Writer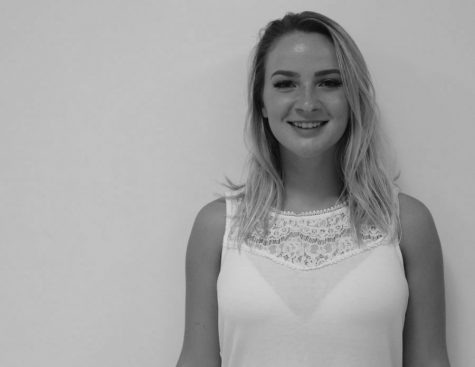 Ally Estes, Editor-In-Chief
  Ally Estes is a senior with a passion for the liberal arts. She currently attends Warsaw High but plans on attending Graceland University in Iowa,...