Students plan their summer break
 With one more month left of school, students are already anticipating a break; no more studying, teaching and testing. Two months for relaxation, making memories and having fun. Summer activities are on the to-do list for the majority of students.  
  "I like summer break because I have no responsibilities," freshman Sabrina Uptgraft said.
   Sometimes, planning for the future can be rather hard with only a few months to thoroughly enjoy a break. Events can be cramped and may cause stress and frustration. Students share suggestions and what they plan to do over the summer away from work.
  "Well, as someone who also has nothing to usually do over the summer, I can suggest partaking in activities such as walking or hiking. Perhaps see if your friends would be available to spend some time with you, or participate in some fun sports like basketball, baseball, or volleyball," sophomore Kendra Miller said.
 However, some students will be enjoying their summer vacation in areas other than Missouri.
 "I was going to Texas again, and probably Colorado, unless my dad wants to go to California, because some family members live there," sophomore Katelyn Allen said.
  Most students await their summer filled with hanging out with friends, long nights of Netflix and sleeping in. Some students have yet decided on a plan for their summer.
  "Summer has its ups and downs. For one, it's beautiful and you don't have to put extra layers on, and to be with friends and family. For down, people get sunburns some get heart strokes." said junior Debra Scroggins.
  Some students however need to fulfill their summer jobs to get into the way of life after school.
  "I'm starting babysitting for a few different families, so that I can earn some extra cash and not have a boring summer," sophomore Toni Turner said.
 Along with summer jobs is summer school, depending on how hard the student works hope rises for some actually fun time in the sun.
  "I suspect my summer will turn out horrible because of work and school to try to fix my grades that is affecting my job, other than that I plan to, hopefully, some freedom for swimming" junior Shelby Dunnam said.                
Seniors have a different aspect on summer, as to be the last school summer break before college.
"I plan to work all the way up to July 1st. After that I plan on doing ride alongs with a highway patrol and preparing things for my college move in day," senior Drew Dawson said.

Leave a Comment
About the Writer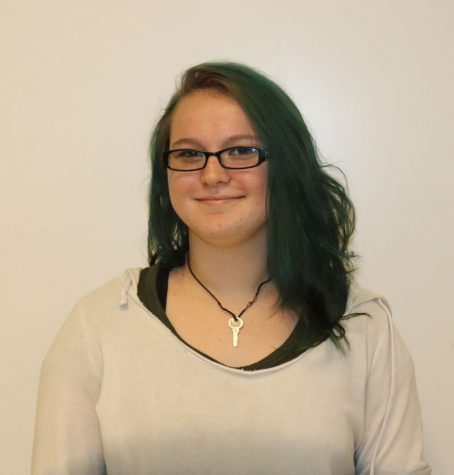 Misty Wingender, Staff Writer
Sophomore Misty Wingender is in her first year of The Wildcat News staff, trying to defeat the evil social anxiety through interviewing people face to...