Musicians qualify for state, and face rating change
   Musicians recently participated in District Solo and Small Ensemble Festival on March 5 at Stockton High School. Thirty-six vocal students went with either solos and/or small ensembles. Of these 36, 22 students received a I rating, making it to state on April 28.
  Senior Caitlin Easter made state with her vocal groups, Sprouse SAB, and Ladies 6.
  "Emotions were running high during the performance, especially because it is my last year, and that it could have been my last ever," Easter said.
  As musicians prepare to compete at the state level, they are also prepared for a small change to the rating system. Instead of being awarded a numerical evaluation of a 1, 2, 3 . . . the performances will earn a gold, silver or bronze rating.
   "I did not know this was a possibility of changing the ratings," sophomore Aiyana Chenault said. "It doesn't really bother me, but I know that it will affect other people, simple because it's different." Chenault has been singing since fourth grade when she was in K Kids.
    Easter is okay with the rating change.
  "I guess it makes it easier to understand. A lot of people don't understand our rating system, so I guess it makes more sense," she said.
"The Bronze, Silver, Gold rating system will be interesting. The forms used by the judges are very different, but I am hoping that it will be more helpful. There seems to be more room for comments and direct feedback instead of a 'check here if performer met this standard.' The more comments a student receives, the more they will learn from the experience. So, I am looking forward to this change," Holt said.
Flute Trio: Alyssa Alcantara, Autumn Long, and Gabrielle Porter,
Madeline Schockmann, flute solo
Gabrielle Porter, piano solo
Autumn Bauer, flute solo
Zoe Eledge, clarinet solo
Gabrielle Porter, flute solo
Autumn Long, flute solo
Nate Fauquier, vocal solo
Grady Miller, vocal solo
Madi Rozzel, vocal solo
Madeline Schockmann, vocal solo
Alli Thomas, vocal solo
Ladies 6: Madi Rozzel, Alli Thomas, Jessica Dwyer, Madeline Schockmann, Caitlin Easter, Rylee Pals
Thomas Mixed 8: Alli Thomas, Allyssa Gemes, Aubrie McRoberts, Becky Petesch, Lerran Yoder, Grady Miller, Wade Henderson, Chance Thirstrup
Leave a Comment
About the Contributor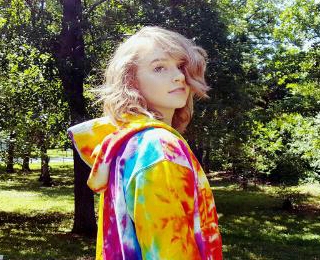 Samantha Townley, Staff Writer
Sophomore Samantha Townley is in her first year writing on the Wildcat news staff Some of Townley's school activities include Speech Team, English Club,...