Big performances send speech team to state contest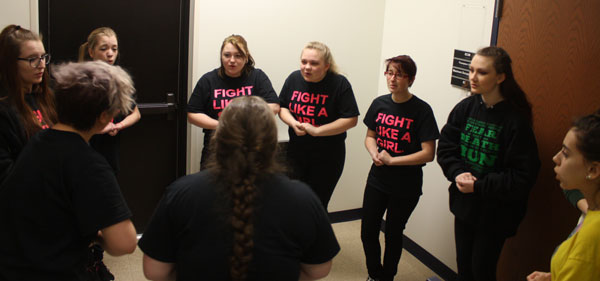 The speech team performed on Friday, March 2 at the district competition at State Fair Community College and left with some exciting results as the reader's theater earned second place and three other events placed in the top three, making them eligible for the state competition.
The reader's theater performance, "Fight Like a Girl," is a mix of poetry, acting, and reciting. The performers are seniors Caitlin Easter, Madison Rozzel, junior Ren Rozzel, sophomores AJ McMillen, Alexa Scrivener, Anna Cawood, and freshmen Ariel Givens and Kyleigh Hines.
Katie Johnson, middle school counselor and speech team coach, was very proud of this achievement.
"I am absolutely thrilled. We have always had individual event winners go on to state, but this is the first year Warsaw has taken a large event, and the first Reader's Theater event I have taken on to state in my career as a coach," Johnson said. "It has been difficult over the last 25 years of coaching to get a large event to go through our district as we have a very competitive contest in that."
State speech contest will be April 19 – 21 and will take place in Springfield.
"I am super proud of all of them. They have really pushed themselves this year and our team has grown in numbers as well as increased skill and ability level," Johnson said.
Other speech team members are also proud of this achievement. Givens is especially proud.
"I was really excited. It was amazing because of the nature of our piece was very hard to perform and the fact that we were the first big group in our school to ever make it to state made me feel accomplished."
Ariel also believes this win is well-deserved and well-earned. She said that the team has worked hard this year and put enough time and effort to earn that second place, if not first. This win was not won with just blind luck.
"I think I can speak for the whole team on this, but this was probably the hardest and most emotional year yet for speech. We are generally one of the schools to watch out for because of our selection of people is really good at what they do. We have worked hard and shed way too many tears for us to not get what we got. Getting this reader's theater to state is the biggest thing that has ever personally happened in my life and these girls deserve this victory," Givens said.
"Our piece is about something big and personal. We were taking a huge risk doing it, but it was okay because we weren't doing it to win. So when we got second and found out we were going to state, it was so relieving and a beautiful moment for the team," Rozzel said.
The success of the reader's theater was accompanied by three other performances making the state cut. Sophomore A.J McMillen won first in poetry reading, senior Caitlin Easter took second in Humorous Interpretation and senior Madi Rozzel took third in Storytelling.
"It was insane. I've never done particularly well with that specific selection, so I was happy to have made finals and qualified for state, but I was expecting third place. I never would have expected to have gotten first," McMillen said.
She is also very proud of her part in the readers theater. She believes that with even more practice, the readers theater has a shot at first place.
Leave a Comment
About the Contributors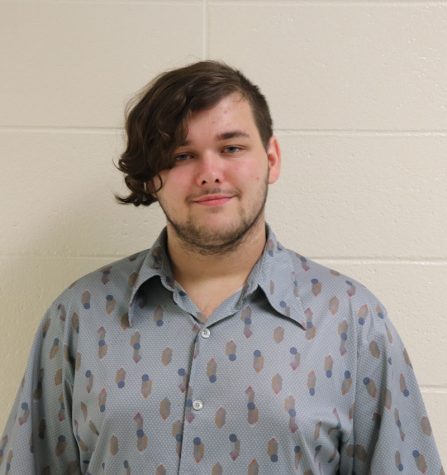 Adrian Marlin, Staff Writer
Adrian Marlin is a senior and this is his first year as a member of the news staff. He enjoys painting, drawing, writing, reading, and playing games and...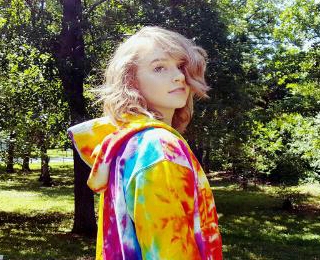 Samantha Townley, Staff Writer
Sophomore Samantha Townley is in her first year writing on the Wildcat news staff Some of Townley's school activities include Speech Team, English Club,...