Students show love in a variety of ways
  Roses, rom-coms and stuffed animals are perhaps the most stereotyped gifts given between teenagers that are young and in love. This love, typically referred to as "puppy love," comes in all sorts of forms, but students didn't only celebrate Valentine's Day by giving gifts to their significant others, but through showing kindness to other students as well.
     Students in sculpture class got to create artistic Valentine boxes as donations for Children's Palace – a local daycare center owned by Brandi Fajen. Art teacher Jennifer Greene has done this for two years. Juniors Jessie Glenn and Madie Gardner had a chance to participate in this activity as well. Gardner made a shark out of cardboard while Glenn made a cupcake out of bowls and tissue paper.
  "I decided to start this because, to be honest, I was working on gathering stuff for my son's Valentine's Day box. I knew that I was running out of time. Then I got to thinking… I bet some parents would enjoy having the boxes done for them in case they ran out of time or forgot," Greene said.
  Career development teacher Jowell Roellig let her students create and exchange gifts through their Valentine's Day boxes.
  "I decided to do this because this would be the last time they could say something nice to each other and participate in something usually reserved for elementary school," Roellig said. "Love outweighs hate; it's just a behavior and we need to learn to love more than we hate."
  Roellig stresses the importance of affectionate holidays such as this one due to just how positive of an influence it can have on people.
  "Everyone was smiling and happy. It was a good day," Roellig said. "I even heard a student say 'I love life today,' and it's something very humbling when you receive something heartfelt in paper and pencil. There were smiles everywhere and tears shed on that day."
  Valentine's Day did provide the opportunity for high school couples to show their affection for one another through gifts.
  Juniors Jessie Glenn and Logan Davis have been a couple for a year now and continued the tradition of trading presents for this Valentine's Day.
  "My birthday happens to fall on Valentine's Day so I'm kind of guaranteed presents," Jessie Glenn said. "Last year Logan got me a giant stuffed dog. I paid him back with food."
  Matt Luebbert and Kya Schepker have been dating for a little over a year now. Last Valentine's day Matt gave Kya a giant stuffed dog and received pictures and candy in return.
  "The worst Valentine's Day gift I've ever received – not from Kya – were some socks I got once in middle school," Luebbert said. "I think I bought Kya a Crush last year, too."
  Crushes were sold during lunch from volunteering NHS members. Selling Crushes is a tradition in which a friend or admirer can purchase a strawberry, grape or orange Crush soda. Accompanying the soda was a cutout heart with a note and who the soda is to be sent to.   
   "I got Rylee three Crushes this year," junior Chance Thirstrup said. "In the past, I've gotten her an Xbox One, a ring, phone cases and food." Thirstrup has been dating junior Rylee Pals for a little over 10 months now.
  Not all students have the luxury of seeing their partner in the halls every day. Junior Madie Gardner is dating US Marine John Hargrave. Hargrave graduated from Warsaw in 2016 and has been in the military for a little over a year now. The last time Gardner saw her boyfriend was October of 2017.
  "The distance is hard because we don't get to ever actually see each other and he doesn't get to come home often. I really only get to see him twice a year," Gardner said. "He buys me a lot of flowers and sunglasses and he got me a Michael Khors purse last Christmas. This year, I sent him some candy and stuff, but he's deployed right now so I can't send him any actual gifts. Ultimately, I think Valentine's day is a corporate scheme. But, I still like it because it's a day donated to showing appreciation for each other."
  A newly blossoming puppy love has formed between senior Kylee Creach and junior Amber Flippin. The two have been a couple for three months now and both bought gifts for each other on Valentines day.
  "I was going to get her a bouquet of flowers and one of those five-foot tall teddy bears," Creach said. "In previous relationships I've bought stuff like bracelets and taken them out on dates."
Leave a Comment
About the Contributor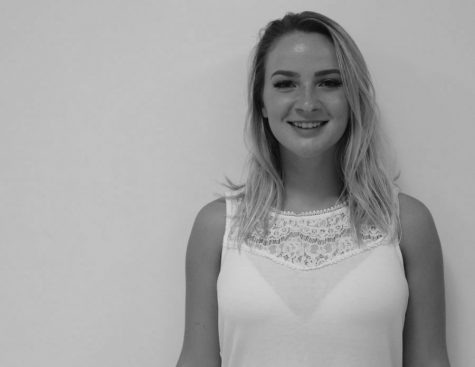 Ally Estes, Editor-In-Chief
  Ally Estes is a senior with a passion for the liberal arts. She currently attends Warsaw High but plans on attending Graceland University in Iowa,...