Players struggle through injury, illness as season continues
 The girls' team has suffered sickness and injuries this season, forcing younger players to step it up on the court.
  Many players have been getting sick and/or injured lately. Some of the JV players have come up to play in the varsity games. Freshman Kylee Fajen covered for junior Jessie Glenn due to injury to her fingers. Senior Hannah Chapman rolled her ankle, but was out for only few days. Different players are filling in Kylee Creach as she has been out lately due to being sick.
  This year consisted of a diverse group of new players. While some new girls have only played one year, others have been involved for multiple years. All of the girls are close, work together well and love to play together.
  "When coach puts me in, I know that he wants me to help the team when they're down and I know he needs me to go in to try to score or to just stop the ball," freshman Kylee Fajen said. "All the girls work harder each day to improve to make a difference."
  The basketball team has earned a 3-6 record coming into this week, with a game against the Versailles Tigers on Dec. 19 – the final game before the holiday break. The girls won consolation in the Warsaw Tournament by defeating Knob Noster in the second round (66-44) and Cole Camp in the third (50-37) after falling to Conway in the first round (43-47). The girls also gained a win against Osceola on Dec. 5 (58-38) and most recently fell to Pilot Grove on Dec. 15 (48-52).
   The players have been practicing in the mornings and after school to prepare for their big season. They were all very excited to start the year off by going to summer basketball camps, morning weights and basketball practice in the summer.
  "We have put in a lot of new drills for working on passing. We have gone back to a lot of basic shooting drills to improve our shooting form and we have been working a lot on a shell defensive drill to improve on defense," Coach Cody Morgan said.
  To start the season, the team went to several basketball camps in different towns and had many fundraisers to help be able to do those things.
  "The most exciting thing is when coach says your name to go in, you just take off your pullover and that's when it get exciting," Fajen said.
  All of the basketball girls were very excited for the Warsaw tournament for both boys and themselves. The players enjoy playing together, supporting each other and having the crowds support.
  At the Warsaw tournament, the girls won two games and lost one. The players have been working hard to get a winning record at the end of the season by doing drills to help with their defense, passing and shooting.
  "It makes me feel good that I have lots of supporters and that my team has supporters. It can be a tough game but with everyone giving the team their support, it makes you feel better," freshman Lea Mebruer said.
   They always have so much fun and always work together to get better and to grow as a team. The girls plan to continue practicing getting better by working on defense, offence, shooting, dribbling, and other drills.
Leave a Comment
About the Contributor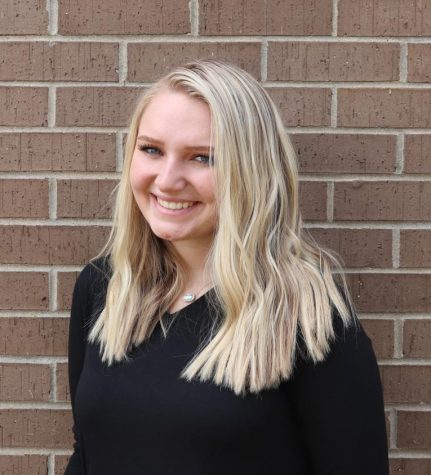 Brooke Spry, Staff Contributor
Senior Yearbook Editor-in-Chief Brooke Spry has been in journalism for four years. Spry was involved in newspaper her freshman year and chose to do yearbook...