Early Christmas decorating revives festive spirit
Halloween is over and Christmas decorating has begun. Some people are decorating as early as the day after Halloween.
Some are decorating in the middle of the month, but before Thanksgiving.
"I decorate around like November 10," junior Jessie Glenn said. Glenn decorate's then, because she just can't wait till December and she views Christmas as such a happy holiday.
Decorating before Halloween is something that people will say is not right to do.
"Decorating any time before Halloween is tacky and lame," English teacher Lloyd Wheeler said. Wheeler believes that because anytime before Halloween, there is Halloween decorations up.
However, Wheeler believes that decorating after Halloween is the prime time to begin the festive atmosphere.
"I decorated at exactly the right time. The day after Halloween is the appropriate time to begin getting ready for Christmas," Wheeler said.
On the other hand, people think that decorating can start at anytime.
"It's never too early, Christmas is all year round," sophomore Autumn Bauer said.
Some people decorate earlier in the holiday season for the reason that they love Christmas and they want to extend the holiday.
"I decorate early because I love Christmas, it's my favorite holiday," Bauer said
Other people decorate early because they want more time to celebrate. They find that they don't feel like they have enough time to celebrate. Freshman Taylor Spry is a prime example of somebody who loves to keep the holiday spirit for an extended amount of time.
Spry begins decorating early November and doesn't remove her decorations until the day after Christmas.
"I wanted to be able to celebrate for longer than 25 days," freshman Taylor Spry said.
Spry enjoys celebrating for a longer period of time, because it's her favorite holiday and she loves the meaning of Christmas.
A recent survey was conducted through the online shopping site called Christmas Lights, etc, in which 2,000 consumers revealed when they began decorating. Eighty-seven percent of people begin decorating Thanksgiving weekend or before, with a significant number of people showing their holiday spirit early in November.
Even though people decorate before Thanksgiving, they often say it does not take away from the importance of Thanksgiving.
"Thanksgiving is a wonderful holiday deserving to bask in the glow of a Christmas tree light," Wheeler said.
On the other hand some will say that decorating for Christmas does take priority over Thanksgiving.
" I let Christmas take priority over Thanksgiving, but I don't skip out on the Thanksgiving food," Bauer said.
Students say they have always decorated this early for Christmas because of their love for the holiday.
"I have always decorated this early," Bauer said. "It's the most wonderful time of the year."
Leave a Comment
About the Writer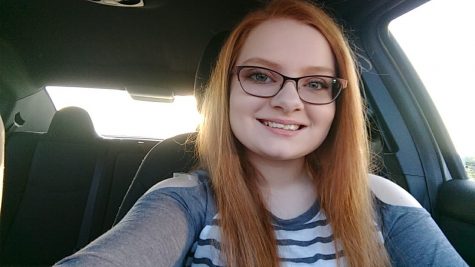 Becky Petesch, Staff Writer
Becky Petesch is a sophomore this school year. This is her first year writing for The Wildcat news staff. She's involved in band, choir, math club, student...