Senior Dallas Larsen places 13th in state for cross country
 Warsaw's state cross country runner, Dallas Larsen, spent his high school career working hard, and motivating others to push themselves to achieve great things while running.
  Coach Ehren Banfield is proud of his great work ethic and how he finished at state. He said he gave it his all and at the end he really pushed.
   "Dallas inspires others with his work ethic. Dallas is a hard worker and if you see his drive and focus at practice when he is running you will understand why he is such a successful runner," Banfield said.
  "Dallas has gained more confidence in himself and as he gained this confidence this focus has made him a more focused and determined individual." Said Ehren Banfield.
  On Nov. 4 all the students gathered in the main hallway to cheer on Larsen. All students clapped as the mascot walked behind him, supporting him on his way to the state contest.
   Larsen has gone to state a total of four years. His first year was freshman year and got 52nd place with a time of 22:21. His sophomore year he got 25th place with a time of 17:43.18. Last year Larsen finished at state with the time of 17:12.4 and placed 12th.
 On Nov. 3, Larsen placed 13th at state with the time of 17:25. Larsen was the only cross country runner to go to state this year. All students and staff is very proud of Larsen.
  Larsen was very happy to have so many supporters, but he talks about who he felt supported him most since sixth grade while running Cross Country.
  "Walking the hall was a very neat experience. Seeing everyone there to support me made excited about the race. My main supporters was my mom, my dad, brother, and Coach," Larsen said.
  Many of Larsen's friends, and teammates were very proud of him going to state, they are very motivated by their teammate Larsen and shared how he has been such a success.
  "He is always improving others, and himself. If I ever need someone to cheer you up, dallas can always make you smile. If you ever asked him to run with you, he always would. He tried to make others better all of the time," freshman Haven Collins said.
  "Dallas inspired me to become a better athlete and he has shown me how to be a better runner by giving me a little bit of an extra boost  when I feel down, or giving up. Hes motivated us to stay strong and keep pushing," freshman Wesley Drake said.
  Larsen really enjoyed running with some students that were younger than him, and the ones that looked up to him for help and encouragement. Larsen was very happy than many look up to him.
  "Run with your legs, and when those give out, run with your heart. Always be striving towards a goal, aim to be the best that you can be. Most of all, have fun. If it's not fun then it's not worth doing," Larsen said.
Leave a Comment
About the Contributor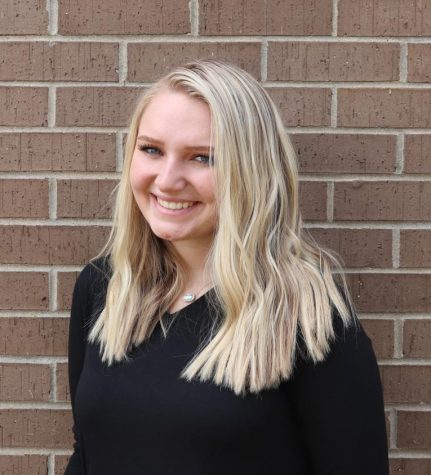 Brooke Spry, Staff Contributor
Senior Yearbook Editor-in-Chief Brooke Spry has been in journalism for four years. Spry was involved in newspaper her freshman year and chose to do yearbook...