Volleyball team is 'All In' for the season
The volleyball team has entered the season with the intention to be "All In," and focus more on unity.
  "All In" means to give all they have. The team is also focusing on being closer to each other and building a unity with a team of 19 players.
   The volleyball team comes up with a new motto each year. It gives them something to think about out on the court.
  "Sometimes I'll be listening to a song or hear a speaker and come up with a motto for the year," head coach Shelly Hodges said.
  This motto for this year came from when senior outside/middle hitter Maddie Keeton and senior setter/ outside hitter Brooke Jelinek told coach Hodges last year, they're going to be "all in" this year because it's their senior year.
  For some players, this motto means more than just to give it their all.
  "It means more to me this year because I value the seniors this year and I think they deserve more wins," sophomore Ally Wenberg said.
  Seniors find the motto for this year very important due to it being their senior year.
  "The motto this year really means a lot to me. This is my senior year and I want to give it my all," Keeton said."It's my last year playing, so why not go all in?"
    The team also wants to focus on their unity. The team wants to be able to be a family so it's easier to win.
  "When we are all very close, it gives our team an advantage to play more in sync," Keeton said.
     Besides focusing on the team's unity and being "All In" other players have goals of their own.
   "My personal goal is to get to move up to varsity," freshman middle/back hitter Taylor Spry said.
     Other players goals are focused more on the team.
  "My goal is to complete my senior year knowing I left the team in a better place than when I began," senior middle hitter Hannah Chapman said.
  Seniors, in particular, are wanting to focus on the team.
  "My goal for the season is to make volleyball seem fun so we can grow the program," Keeton said.
  The team has taken some big wins.
  "We just recently beat Versailles, which was a big win for us," Hodges said. "The girls played excellent – digging, blocking, playing smart at the net – we just jelled together that game."
  The team has also nearly won some big games.
  "We have kept a lot of games close," Hodges said, "We were close with El Dorado Springs and Skyline and should have pulled it out."
  Besides the big wins and nearly won games, the team has also taken some disappointing losses.
  "I think the most disappointing would be our Lincoln game," Hodges said. "We gave them a lot of points which makes it even tougher to lose."
  The team's record as of present time is 7-10-1.
  "Since we have gotten to know each other, we are racking up more wins," Chapman said.
 The team's next game played will be on Oct. 2 at Versailles with the first serve being at 5:30pm.
Leave a Comment
About the Contributors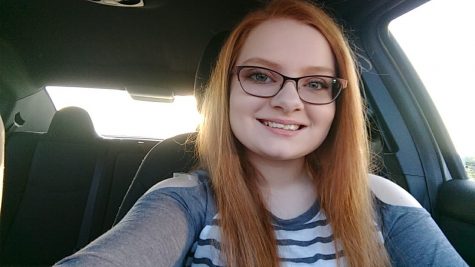 Becky Petesch, Staff Writer
Becky Petesch is a sophomore this school year. This is her first year writing for The Wildcat news staff. She's involved in band, choir, math club, student...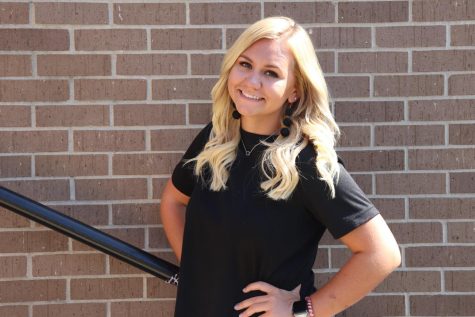 Rheanna Coke, Editor-in-Chief
 Senior Rheanna Coke has been dedicated to journalism for her entire high school career. She is in her fourth year of journalism. Her freshman year, she...