Top ten students offer tips for academic achievement
  Getting good grades can be a breeze for some students and a struggle for others. However, the top ten students at Warsaw high school all have different methods for conquering assignments and tests in order to get the best grades possible.
  "Trying to balance homework, sports and other out of school activities can be very difficult," senior Cade Chiles said. "Nothing comes easy to me. I just try to work hard that way I understand what concept I am struggling in."
  Despite his great work ethic, when it comes to subjects he struggles in, Chiles has formulated his own methods of studying and overcoming testing anxiety.
  "When I study I listen to music. That way there are no other distractions that can keep me from studying," Chiles said. "I also get testing anxiety. To fight this, I typically calculate the worst grade I could possibly get. This reassures me that it can't be that bad."
  Senior Ashlee Kuykendall has formed her own methods to aid in studying and finishing assignments.
  "I look over the material a few times, and then I write it down again several times," Kuykendall said. "To fight procrastination, start the assignment when it is assigned and work on it a little bit at a time."
  Senior Maddie Freeman finds that the social aspects of school can be more taxing than the academic ones.
  "The hardest part about school is reminding myself about the importance and lasting benefit. It's hard to look past the drama and the issues of social life to remind myself that school is important," Freeman said. "School itself has always been really easy for me. I'm an excellent test taker, I never feel any anxiety and it always just clicks for me. I naturally have an easy time with mathematics, english and science."
  Despite her ease with academics, she still has a few tricks up her sleeve when it comes to studying and fighting procrastination.
  "For studying I try to remove all noise and distraction around me. I get comfortable and cozy, then I remind myself once I'm done I can go to sleep and that's always a great motivator," Freeman said. "To fight procrastination, find something that inspires you, or even someone. It's okay to ask people to help you stay on task and stay motivated. If you don't have a reason pushing you to get your work done, you never will."
  Some of the top ten students find that they struggle with nothing when it comes to school. For example, the only subject that senior Nathan Townley studies for is band – and that's only when there is a performance coming up.
  "Mostly everything comes easy to me; the only reason I don't have perfect grades is because I hate doing work," Townley said. "Even my time spent practicing with my instrument is very inconsistent. I usually only practice whenever there's something I can't get down. When I was practicing for districts I was practicing maybe an hour a week."
  Senior Jonathan Petesch is another example of a student who doesn't require studying to succeed. However, Petesch finds that his biggest struggle in school is managing his time.
  "The hardest part about school is time-management between classes. It felt like there was never enough time to get my assignments done," Petesch said. "I'm involved in band, golf, journalism, FBLA, NHS, math club and choir. Golf is the only one that has impacted my schoolwork. Since we have a lot of meets in golf, it puts me behind a lot of classes. I have to work a lot harder during that season."
  Despite these shared experiences and helpful tips, it's very important for students to remember that not everyone is capable of studying or testing the same. Freeman is an adamant believer that grades don't determine the worth of a student.
  "Your grades aren't the deciding factor of how smart you are, or how far you'll go or what you can do," Freeman said. "Grades are important, but believing in your dreams/self-worth/intelligence is so much more important."
Leave a Comment
About the Contributors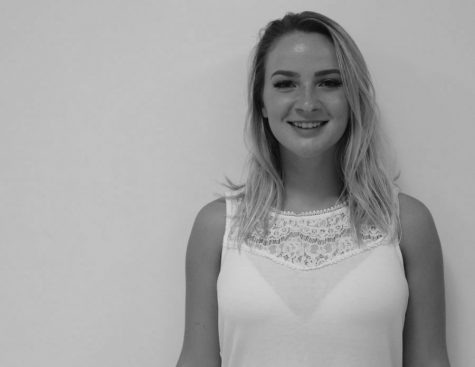 Ally Estes, Editor-In-Chief
  Ally Estes is a senior with a passion for the liberal arts. She currently attends Warsaw High but plans on attending Graceland University in Iowa,...
Nathan Townley, Staff Writer
Nathan Townley is a WHS senior who joined the staff second semester. He is Academic Team Captain, Principle Jazz Trombonist, English Club Vice President,...