Students suffer summer state of mind during school sessions
With summer nearing comes the opportunity to make plans without school interfering with scheduling. While some students will take summer classes or participate in summer school, a large amount of students will be traveling and spending their days under the sun. With these summer plans hanging over their heads, some students can't wait for school to get out.
  "We own condos down in Florida," sophomore Alex Long said. "My favorite part is seeing all the beaches and being on the strip – going shopping. That, and if you look out on the porch of the condo, you can see the beach."
  Another student with travelling plans is sophomore Madie Gardner, who will be taking a trip to Canada for the second time in her life. She'll be accompanied by her dad, two brothers, granddad and two cousins. The last time she went on a fishing trip in Canada was about three years ago.
  "My favorite part is spending time with my family," Gardner said. "But my least favorite part is the mosquitos and the fact that there's no real bathrooms – just an outhouse."
  Junior Aidan Graham plans to travel to Florida with his friends junior Ryan Burks and senior Corey Nahrstedt. Graham has never been to Florida before, but is still excited to experience the trip and the oceans that come with it. Despite this, he is not eager to have to drive there.
  "My least favorite part is driving; I'll be happy when someone else is driving so I can sleep," Graham said. "But I still can't wait to see Corey fall off of his ripstik in Florida."
  Not all students will have a completely stress-free summer, however. Senior Maddie Freeman will be spending her summer working to save up for college. She'll also be getting everything prepared before her move to Pittsburg, Kansas, where she will be attending college at Pittsburg State University.
  "My least favorite thing about summer is not having a set sleeping schedule. It gets thrown off and I end up sleeping all day and staying up all night," Freeman said. "The summer after your senior year will probably be your most important summer because you have a lot of decisions to make and you have to balance out a lot more responsibilities compared to regular summers."
  Nahrstedt will also be spending his summer alternating between work and college preparation, as well as moving into his apartment in Sedalia. After graduation he will be attending State Fair Community College.
  "This summer will be different due to it being my senior year, because this is my last summer vacation from Warsaw High School," Nahrstedt said. "After graduation I plan on spending a few weeks with friends, working, and moving. College tours, visits, and meetings with my navigator will help me over the summer."
  Some students don't get the luxury of escaping school, meanwhile others choose not to. Sophomore Jessie Glenn plans to attend summer classes, and although she hasn't decided for sure yet, she is contemplating taking classes for public speaking. This, coupled with her new job as a lifeguard, makes for a lot of work over the summer.
  "My plans are basically the same as the past – I'll go to weights and go to work. But my favorite part about summer is the bonfires and pool parties," Glenn said. "This summer I'm most looking forward to the memories."
Leave a Comment
About the Contributor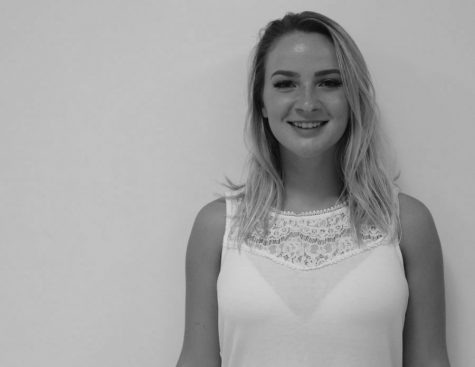 Ally Estes, Editor-In-Chief
  Ally Estes is a senior with a passion for the liberal arts. She currently attends Warsaw High but plans on attending Graceland University in Iowa,...