Boys basketball team learns from teams in tournament
   With the 84th Annual Warsaw Tournament drawing to a close, the boys basketball team has reflected on the outcome and grown from challenges.
   The team kicked off the tournament by playing Lincoln on Tuesday, Nov. 29. Warsaw suffered a loss 63-47 and then advanced on to play Knob Noster on Thursday, Dec. 1.
   After another tough loss 53-29, sophomores shooting guard/point guards Matt Luebbert and Deric Flores, junior shooting guard/small forward Ryan Sprouse, and head coach Keith Glenn saw that through the losses, they could face any team.
   Luebbert realized this during the first game of the tournament.
   "The first game [of the tournament] made us realize we can play with anyone," Luebbert said. "The tournament will give us a reason to go harder everyday."
   Flores said that it made the team want to work harder on their game and made them realize they have the talent to be competitive against these teams.
   Sprouse said that the first game of the tournament set a good pace for the team.
   "The first game of the tournament set a good pace for us," Sprouse said. "We knew we could compete with any other we played so we were focused and determined."
  Glenn noticed that a little bit of confidence was lost, but still feels proud of how the team has worked this far.
   "I think going into the second game of the tournament we lost a little bit of confidence. But we realized that we could play with about anyone and that we can never take a night off physically and mentally," Glenn said. "I am so proud of the boys and their growth that I have seen at this point."
   Luebbert, Flores, Sprouse, and senior center/power forward Austin Gardner noticed challenges, and saw how these challenges will help them grow as a player.
   Luebbert realized the pace of the opposing teams.
   "We faced very fast teams that had hot shooters we couldn't stop," Luebbert said. "They will help me know what I need to improve on and what my strengths are."
   Flores was given the challenge of playing with friends and one of the opposing team's top scorers.
   "Lincoln gave me the challenge of playing with Mason Sanders. He is a good ball player," Flores said. "Knob Noster had some big time shooters to deal with."
   These challenges will help Flores improve his mental toughness and basketball IQ.
   Sprouse saw challenges from the season and coach being fresh.
   "Our challenges were the newness of the playing and style of play that our new coach presented," Sprouse said. "We will get better as we get more used to it."
   These challenges will help Sprouse by letting him be more a team player and understanding his role with the team.
   Gardner said that the team's biggest challenge was controlling the tempo of the game, but this challenge helps him come into practice and work hard to make the transition from practice to the games.
   The team is currently 1-6 with a win against Macks Creek and losses to Lincoln, Knob Noster, El Dorado Springs, Skyline, Eugene and Elizabeth. They will see Skyline and Lincoln again in regular season games. They will travel to Sedalia to play against Pilot Grove on Dec. 16, and will compete against Buffalo over Christmas break on Dec. 20.
Leave a Comment
About the Contributor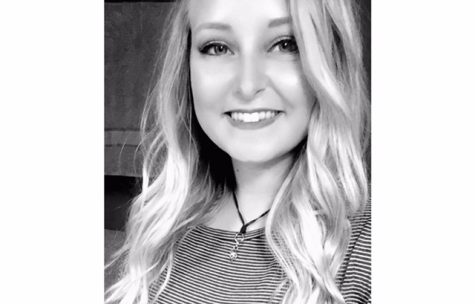 Makayla Mais, Editor-In-Chief
Makayla Mais is a senior at Warsaw High School and this is her third year in journalism. This is her second year serving as editor-in-chief. She is currently...