Students discuss why tattoos have become mainstream
According to nationalgeographic.com tattoos once identified their owners as a bit unsavory. The art was often associated with sailors or prisoners, but now has become a part of the mainstream American culture.
"People are more open minded now a days, it's no longer a complete horrible thing to have tattoos. It's no longer associated to being a bad person or a thug or any other word you can think of," senior Tristin Hamm said.
Hamm has four tattoos, and he got his first one when he was 15 years old. The first tattoo he got was a cross that says "family is forever" over it. It also has a banner around it with his family member's names on it.
"At that time I thought that it was a good reminder that once a bond was formed, it can't be broken. Now that I'm older, I realize that isn't always true," said Hamm.
There are other students who have gotten tattoos that mean something to them as well. For example, junior Naomi Meyers has the words "let it be" with waves surrounding it on her foot and junior Ryan Burks has a deer on his back that says "In memory of Dad" with his birth and death dates around it.
"I got it because it's an expression, but also a way to remind myself to keep moving forward. I have always had a really hard time with depression and I've finally been making it out and staying out, and my tattoo reminds me of my struggle and how I got out and it just shows me how far I've come. It's a reflection of me," Meyers said.
On npr.org the host Michel Martin did an interview with one of the leading tattoo artists in Washington D.C. This man, known as "Fatty," owns a shop called Fatty's Custom Tattooz. He has been tattooing for over 20 years and gave some insight on how the image of tattoos has changed throughout his career.
"In the past, when somebody would ask you oh, you know, what do you do for a living? And you would tell them well, I'm a tattoo artist, typically – and this is 20 years ago – the reactions were negative. There was skepticism that I could make a legitimate living doing tattoo art. There were concerns that I am somehow a real shady dude because I do tattoos," Fatty said.
Fatty also commented on how when he was asked outside of his daughter's preschool what he did, and when he told them, they were very interested and fascinated. As opposed to how they would have reacted 10 years prior.
"I think it's because people have just come to accept the fact it's something people are going to have. It's a permanent thing you can have with you at all times. I think that a lot of people have finally accepted that," Burks said.
According to Fatty, one of the main culprits of the change in attitude towards tattoos is media exposure. A lot of celebrities, such as Adam Levine from Maroon 5, have several tattoos and aren't shy about showing them off. Tattooing has also become more artistic. Some of the best tattoo artists have some really great works they produce that can "rival the works of any painter."
"I think they are more socially accepted now, because people have chosen to try and see things from another perspective and they realize that most people get good tattoos that are tasteful and it's a representation for them. It's just like dying your hair or your clothing decision. It shows who you are and what you are about," Meyers said.
Leave a Comment
About the Contributor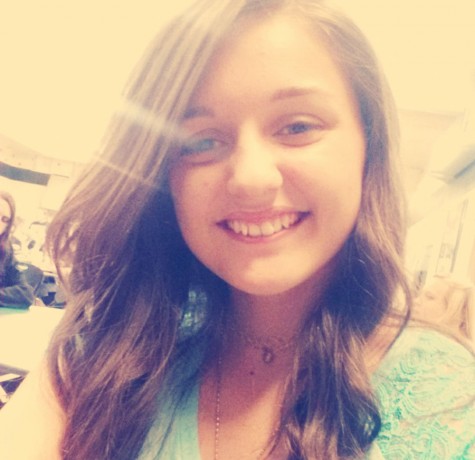 Destiny Lee, Staff Writer
Destiny Lee is a junior at Warsaw High School. This will be her second year writing for The Wildcat. She is involved in FCCLA, English Club, journalism...