Coach returns home for first year of teaching
  Having grown up in small town Warsaw, returning wrestling coach Jared Steenburgen was more than ready to work at Warsaw High this year. He previously worked at Smith Cotton as a football coach, and two years prior to that as a wrestling coach at Warsaw.
  "I didn't grow up wanting to become a teacher, but during my time in the Marines, I found myself in more of a teaching role. Just to see those individuals getting excited about learning and progressing their knowledge base is something that is infectious. After that I knew that, becoming a teacher was what I wanted to do."
  Although he has previous years of coaching, this year marks Steenburgen's first year of teaching. Steenburgen started his college experience at Central Methodist and finished at Missouri Valley with a Bachelor's of Arts in history. He is currently teaching government and coaches football alongside with wrestling.
  "I just want to make sure that all students of mine leave my room with a better understanding of government and the impact it has on our everyday life," Steenburgen said.
     His adjustment to life in Warsaw is going well, which he explains is mostly due to being able to be in the same high school hallways he was in during his own high school career. He says it's good to be back home, and that Benton County has changed itself a bit since he last lived here.
  "The community does have a lot of new faces," Steenburgen said, "There are still some old faces, but I'm excited to get to know the new faces."
Leave a Comment
About the Contributor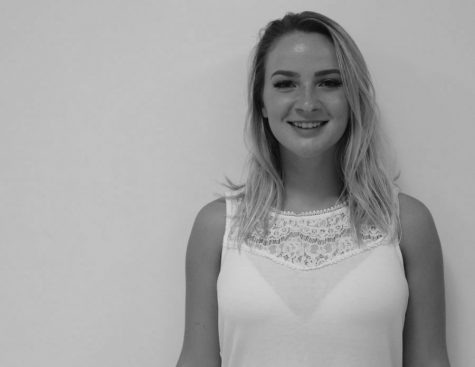 Ally Estes, Editor-In-Chief
  Ally Estes is a senior with a passion for the liberal arts. She currently attends Warsaw High but plans on attending Graceland University in Iowa,...