Seniors reflect on how they have changed throughout high school
Throughout the four years of high school, students have experienced many changes in their lives. They have grown and changed in many ways, from new hair color to new passions. 
  "I went through a phase where my hair was really dark, which wasn't supposed to be that dark and it didn't last very long. I went back to my normal blonde hair," senior Jazzmyn Swisher said. 
   While their looks may have changed, so have their minds and priorities.
  "I used to want to go into law, but I got older and realized that my real passion is to go into the medical field," senior Ashlyn Laue said. 
  The older someone gets the more they mature and grow as a person. That's what these seniors have done. They've grown into adults and now they are ready to advance into bigger things, such as college, careers, marriage and family. 
  Not only can passions change from freshman to senior year, but friend groups can as well. 
  "I do have most of the same friend group, although a lot of us have split in different ways, but we still remain friends," Laue said. 
   Some seniors have good memories that they will always remember from high school.
  "On the way to my first math club competition, the bus driver smoked a deer and we just kept going," Laue said. 
  "The winning run of the district baseball championship my sophomore year, coach Brad Jelinek jumped over the fence and ran onto the field, because he got thrown out earlier that game," senior Nick Bagley said. 
  "My favorite memory from high school is when Ashlyn Laue busted my head open in basketball practice my senior year," Swisher said. 
  Many seniors have had to undergo some more difficult times through high school that they learned important life lessons from.
  "The biggest life lesson I've learned is to not care what anyone thinks. There are people who will be jealous of you and will do anything to knock you down. Don't let that happen, be you," Laue said. 
  "I've learned that things are only going to get harder and high school is going to be the easiest time of my life. You just gotta stay disciplined and know that nothing is going to just be handed to you," Bagley said. 
  Although these seniors have been able to reflect how they have changed as a person, they learn from these changes to take with them into the future
  "I've learned to have more confidence in what I'm doing. I used to be put down and very self conscious, but now I go into things knowing I can do them," Laue said. 
  "Some life lessons I've learned is that it doesn't matter what everyone else thinks of you, if you like how you are don't change for others," Swisher said. 
  As these seniors finish off their last week of high school, they have some advice to give to the underclassmen. 
  "I would say don't surround yourself with people who make you feel less than what you are, but instead surround yourself with people who bring out your real self and make you happy," Swisher said. 
  "Don't wish it away. It goes away fast. You're gonna be wishing you had some more time. Or one more play, or one more match, or one more game," Bagley said.
  "My advice is if you lose friends, don't dwell on it. They're out of your life for a reason and you will live without them," Laue said. 
View Comments(1)
About the Contributor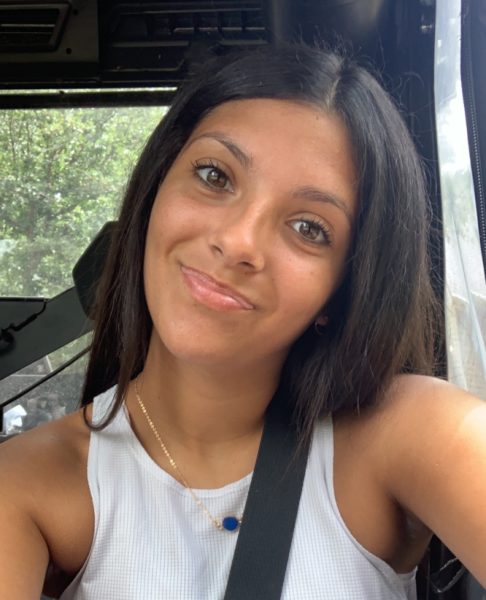 Hailey Ferguson, Managing Editor - The Wildcat Online
This is sophomore Hailey Ferguson's second year on the journalism staff. This year she will be the social media and web managing editor. Ferguson is...