Highly anticipated prom season comes with big stress
It's prom season, and that means teens have struggled through the many decisions and costs of getting ready for the big night. Warsaw prom is next weekend, April 29, and invitations are out for the exciting event. 
    Many students have a hard time deciding where and when to get the things they need.
  "Ideally, you want to start prom dress shopping in January or February, assuming your prom will be early summer of the same year. Shops will have recently dropped the newest prom dress collections, and you'll get to the dresses before others have picked over everything or styles sell out," according to Effie's Boutique online store. 
  Sometimes it is hard to find the perfect place to find the perfect dress to wear to a perfect night. The question a lot of people wonder is, "What's better, going to a local dress shop or a mall?" 
  "The style and color of dresses that are in right now are form-fitted, any form of pink, and sequined or beaded," Evenings Only owner Amanda Kriesel said. "The tuxedos that are most popular are form-fitted and some kind of crazy jacket," Kriesel added. 
  "A lot of local places only have one of a particular dress design, so it reduces the chances of you matching someone. Malls tend to have multiples of a dress, so there is a chance you would match another person," senior Jazzmyn Swisher said. 
  "Local dress boutiques usually have the best quality and tailoring services," according to Azaria Bridal online store. 
  Costs are one of the biggest stressors for students when it comes to school dances. 
  The average cost for prom dresses and their accessories are between $35 to $700. The average cost for tuxedos and their accessories are between $15 to $150. 
  Prom is important to a lot of students for many different reasons. Some being, it's the last time for senior friend groups to get together before graduation.
  "For the senior class, prom night serves as a symbol of four years of learning, friendship, and school spirit, and it's frequently the last time the entire class is all together before graduation. Prom, along with graduation, marks the conclusion of high school and the beginning of adulthood for students," according to gatorseye.com.
  "Prom is important to me because it is a time for all of your friends to get together before graduation," senior Abby Dendish said. 
  "Prom is important because it means graduation is coming," senior Nick Bagley said.  
Leave a Comment
About the Contributor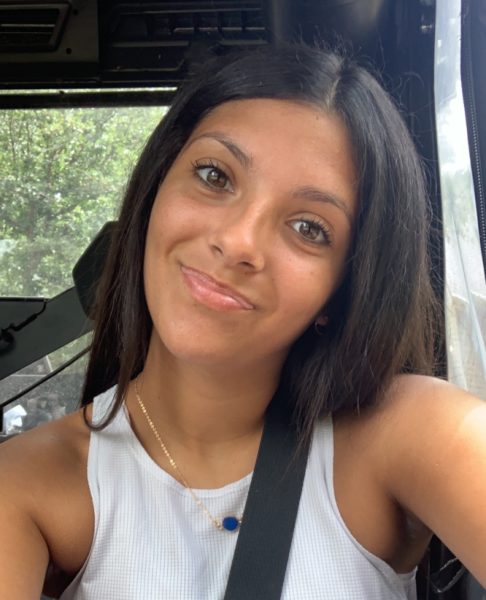 Hailey Ferguson, Managing Editor - The Wildcat Online
This is sophomore Hailey Ferguson's second year on the journalism staff. This year she will be the social media and web managing editor. Ferguson is...