Echoes Ball hosts hundreds at 'Enchanted Forest'
  Some students experienced the Echoes Ball for the first time ever this year. Grades from ninth to twelfth were invited to create unforgettable memories on March 4. The "Enchanted Forest" theme set the scene as many sang and danced their hearts out. 
   "I think taking pictures before Echoes and just going to the dance is what made the night pretty good," senior Paul Hinz said.
   Hinz went to Echoes for the first time and is a foreign exchange student from Germany. Hinz' experience at Echoes created strong core memories for him. Hinz also had such a good time being involved and around all his friends, dancing, grooving, and laughing as the DJ played music to lighten the mood. 
   "Everyone looked really pretty and that stood out to me the most," Hinz said. 
  The annual semi formal Echoes Ball, hosted by the yearbook staff, featured DJ Bob Dodds and a mid-dance coronation of royalty. 
   "I love seeing everybody come together and having a fun time and making high school memories. Looking back,  it's important to have those memories," yearbook advisor Amanda Adler said. 
  The queen was senior Brieanna Fenlon, king senior Jayson Roberts, princess junior Lovlie Haidusek and prince junior Carter Shockey.
   "My best memory is walking up the court with Carter and seeing his face light up when everyone yelled for us," junior Lovlie Haidusek said. 
   Having a good time, spreading lots of smiles, dancing, singing, creating these memories is the goal of the dance. 
   "I had a great time, all the people around, dancing and having a good time made it a lot of fun," junior Olivia Strange said.  
   Not only making memories for oneself is fun, but watching other people make unforgettable memories is also worth it.
   Senior Jordyn Degraffenreid attended her last Echoes ball this year. 
   "I attended three years, but I missed my sophomore year. Attending the ball was one of the greatest experiences, I shared so many laughs, dancing with everyone made me so happy and felt welcomed into the crowd," Degraffenreid said. 
   "I attended Echoes for the first time this year and it was a great experience for me. I would live in that night for the rest of my life if I could, I feel like a lot of good memories were made, memories that created a storytime later in my lifetime," freshman Christabella Palmer said. 
Leave a Comment
About the Contributor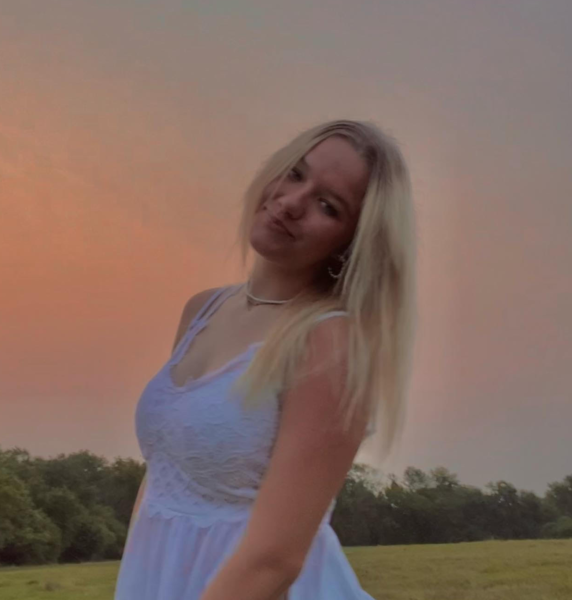 Aubree Smith, Staff Writer
This is sophomore, Aubree Smith's second year on the journalism staff. She is a staff writer for The Wildcat Newspaper staff. Smith decided to take this...