Seniors prepare for last Christmas before graduation
After graduation, the Christmas holiday might change for students who have moved out of their childhood homes. They might still come home for Christmas, but these Christmases might be a little different after maturing out of childhood.
  Some students' Christmases at home have changed from when they were little. The magic of Christmas isn't the same as it was when they were younger. 
   "Christmas isn't the same as it was when I was younger because I no longer believe in Santa," senior Janie Kilgore said.
  Some Seniors have mixed feelings about this being their last Christmas before graduation. For some, they will be leaving Warsaw behind for much of the year, but others will stay local.
  "I will still be living in Warsaw so I won't be missing much, but I love this time of year in Warsaw," senior Ellie Murrell said.
   "I don't know how to feel about it being my last Christmas because I know that I will be coming back each year to celebrate with them," Kilgore said.
  When it comes to Christmas, there are a lot of different memories made. Murrell said her favorite memory from this holiday was baking cookies with her family and friends. 
   "My favorite Christmas memory was when I turned 16," senior Tayten Boyer said. 
  The seniors may be excited to move on, but there are lots of teachers and classmates who will miss them after graduation.
   "This year's group of seniors are pretty special students to me.  There are some that I have had in six classes, so I do feel they are like my children at times.  So, there are times when I think about it and get kind of sad," Math teacher Amy Spunaugle said. 
  Looking back to their childhood, a few seniors' Christmas traditions are different now. 
   "I remember doing cookie day and chopping down the tree for my house," Murrell said. 
   Kilgore's Christmas hasn't changed much from when she was little. 
   "We still wake up early and eat breakfast together, then we all open presents and spend time with each other for the rest of the morning," Kilgore said.
  Some teachers haven't forgotten some of the memories made with the senior class and try to make their time at school special during the holiday as well.
   "There was a group of students who brought in a tree and decorated it for me.  If you have been in my room, my decoration game is not strong compared to some of our staff," Spunaugle said. 
   The traditions Spunaugle does with the seniors make the holiday a little more special at school. 
   "We usually play games and they get candy when they win the game. We have watched movies in the past, but the Winter Assembly is a fun tradition," Spunaugle said.
Leave a Comment
About the Contributor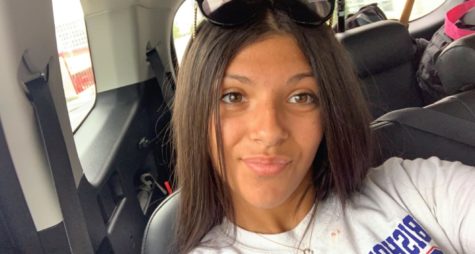 Hailey Ferguson, Staff Writer
Freshman Hailey Ferguson is in her first year on staff, serving as a staff writer. In her free time she enjoys playing sports and hanging out with her...