Math team competes at two contests
   This school year's math team has attended two competitions due to weather cancellations. Their first competition was held February 26 and their second was held April 13. 
   As a team, they finished strong with winning second place at their first competition and the fourth-year mathematics team got third at their second competition.
    The way the competition works is the students are assigned to tests from the classes they are in at school or the year they are in school. The tests are 20-30 minutes long and they take four to six tests in the morning. After they attend lunch they then hang out the top three medals, the top five will receive ribbons, and the top 10 are usually recognized. 
   "The competitions are a lot of fun, but they can be a bit confusing at first since you have to move to different rooms," senior Alan Landsberg said. 
   This year's team includes sponsor Amy Spunaugle, officers, senior Corbin Thirstrup as president, vice president senior Alan Landsberg, secretary junior Ashley Spry, and the treasurer is junior Anna Siegel. The decisions on the officers are voted upon by the members of the club. 
   "I keep everybody in line, and make sure everyone stays alive on math trips," Thirstrup said. 
   Prior to COVID-19 they would switch rooms to take the tests, but once the virus hit they were no longer able to do so. They had to stay socially distanced in the same room as their school, or they would cancel them completely.  With the virus slowing down, things are going back to how they used to be. 
   "It was very irritating because it was only my second year on the team and I wanted more experience," junior Ashlyn Laue said.
   With it being back to normal, it gives them a chance to make great memories without the boundaries of COVID. 
   "My favorite memory from this year is when Anna, Corbin, and Ben ran back from lunch in a complete downpour to make it for the test.  They were literally dripping wet when they were testing," Spunaugle said. 
   Math does not always click for everyone, but for these students they find it enjoyable.  It gives students a time to shine that may not have the opportunity to shine in other areas of school.  
Leave a Comment
About the Contributor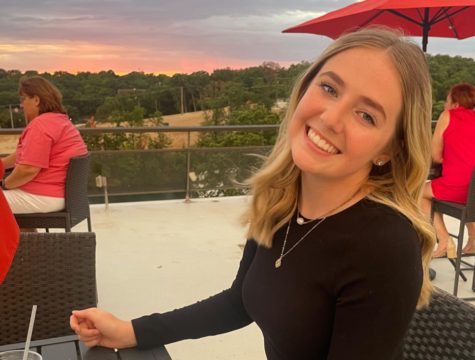 Jazzmyn Swisher, Managing Editor - The Wildcat
This is senior Jazzmyn Swisher's third year on the journalism staff. She is the managing editor of The Wildcat print edition this year. She decided to...