Tabletop gaming provides positive experience for student group
With this spring bringing many rainy days, games and practices have gotten canceled, but one group won't get rained out this season: the tabletop gaming club. They meet every Wednesday after school in art teacher Derek Norton's room to play their favorite games, such as Monopoly, Chess, Risk, and even Dungeons and Dragons, from 4 to 6 p.m.
Art teacher Derek Norton started the group on Feb. 16 of this year.
"I have a passion for tabletop games and knew that there were groups of students who were talking about tabletop games, so I thought it would be a great opportunity to provide students with a safe place to play and learn different board/card/rpg games," Norton said.
While students may play whatever games they want, this group primarily sticks to Dungeons and Dragons.
"We mainly play Dungeons and dragons, but really any board game," freshman Micheal Schlefrett said.
A few Students involved in tabletop gaming have said that the after school meetings have had a tremendous impact on their mental and social health. According to "Top 10 Health Benefits of Board Games" from Health Fitness Revolution, "One of the primary benefits of playing board games is reducing the risk of cognitive declines."
"Tabletop gaming cools down my anxiety and helps with my depression," freshman Haylie Allen said.
"It has definitely made me a lot closer with my friends and has brought out the creative side of me," freshman Michael Schliefert said.
According to the article "Are board games good for your mental health?" from Maple, "There are many therapeutic benefits to board games. It can help improve their social skills, increase happiness, boost their self-esteem, hand-eye coordination, and even increase their attention span."
According to "Top 10 Health Benefits of Board Games" from Health Fitness Revolution, "One of the side effects of playing board games is laughing. Laughing has been shown to increase endorphins, those are chemicals that bring up the feeling of happiness."
"Story games and competitive tabletop games provide meaningful and structure-based opportunities for social interactions that allow the learning of complex mechanics, how to communicate well with others, and how to work together as a team. It also provides an opportunity for students to roleplay various situations and come up with unique solutions for interesting problems," Norton said.
The group is for everyone and open to new players.
"Anyone with an interest in board games," Norton said.
Leave a Comment
About the Contributor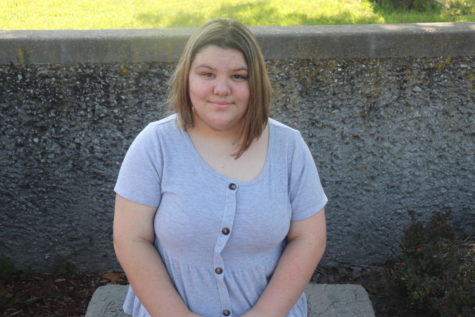 Ariel Harrington- Plaster, Staff Writer
Freshman Ariel Harrington-Plaster is a new member of The Wildcat staff. This is her first year serving as a staff writer. She is involved in the speech...