Students enjoy 2022 Echoes Ball, 'Written in Lights'
The Echoes Ball lit up the night for students who attended the annual dance on March 5.
The Echoes dance theme, "Written in Lights" was decided by the yearbook staff.
As editor-in-chief, senior Emma Johnson was in charge of making the decisions about the theme and decor of the dance.
"I chose it (the theme) because our book theme is 'Illuminate' so I wanted them to resemble each other," Johnson said.
The dance is a long-standing tradition which was started to help support the yearbook.
"The Echoes dance is important for raising money for the production of the yearbook," Johnson said.
The dance takes a lot of time to plan and takes some time to decorate.
"It took about three months to fully plan for Echoes and get everything ordered," Johnson said.
The princess and princes candidates were juniors Perrie Judd, Samantha Pearman, Anna Siegel, Nick Bagley, Coehen Walton, and George Montez. The king and queen candidates were Shyanne Ramsey, Karlie Jones, Emma Johnson, Marcus Kreisler, Corbin Thirstrup, and Dakota Steinhoff.
The candidates had most of the same experience with being a candidate for Echoes.
"Being a candidate was honestly so much fun, even though it was also really nerve wracking," Pearman said.
Some candidates had other experience with being a candidate.
"I enjoyed being a candidate so much, I'm so glad I got to run with Dakota again this year!!" Jones said.
Thirstrup and Jones were crowned king and queen, Judd and Montez were crowned prince and princess.
They all have had different reactions for being crowned
"I was shocked, George and I both thought that Anna would win," Judd said
Montez also had the same reaction as Judd did.
"I honestly was super surprised when I won queen, but I enjoyed being crowned!" Jones said.
The yearbook staff and the yearbook adviser thought the night was successful.
"The night was a huge success. Everyone seemed to be having a great time. The yearbook staff is all about recording the good memories of the high school experience and our goal was to create an event for students to create those great high school memories. Goal achieved," yearbook adviser Amanda Adler said.
Leave a Comment
About the Contributor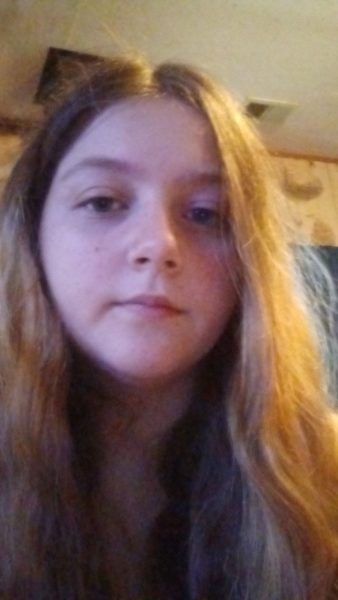 Heather Terry, Managing Editor - Photography
Heather Terry is in her third year of Warsaw High School newspaper. She is involved in track, Fbla, and Fccla. In Terry's first two years she was a staff...