Students make plans as prom approaches
As prom is right around the corner, preparation is well underway: from buying dresses and renting tuxedos, to getting tickets bought.
Some students have already made plans for the big night on Saturday, May 7.
"I haven't rented a tux yet, and I bought my ticket on the 23rd," senior Tyler Parker said.
"I got my prom dress March 14th, I've still got to get jewelry and heels" said senior Nora McMillin
Prom tickets were on sale from March 8 to March 29.
Every year, the junior class puts on prom with the help of a sponsor. Business teacher Kimberly Pate is the faculty member in charge this year.
The prom committee has been working hard inside and outside of school doing everything they can to make sure everything is just right.
"The prom committee has worked very hard this year," Pate said. "They put in a great group effort and it wouldn't have worked without all of them."
One crucial thing that the committee had to do was fundraising. The fundraisers they have done are basketball concessions, pizza and candy bar sales, window painting, a beef raffle and also a 50/50 raffle.
"We have all busted our butts to make sure fundraising gets done so that we have enough money for everything," junior Faith Tharaldson said.
"The Prom Committee has raised somewhere around $9,200," Pate said.
Things that the committee has to pay for include venue, snacks, king and queen crowns, the meal and decorations. The venue alone cost around $6,000.
Not only is planning prom a lot of money, outfits and tickets aren't cheap either. Tickets are $60 per couple or $35 for one person.
"I spent around $400 for my prom dress," senior Jillian Guiot said.
"To rent a tux, it cost me about $300," senior Dakota Steinhoff said.
While some people are getting prepared for prom early there are some who haven't started just yet.
"I am completely unprepared so I hope that changes soon," senior Parker said.
Prom is May 7, 2022. The buses will leave the school at 5:30 and return a little after midnight.
Leave a Comment
About the Contributors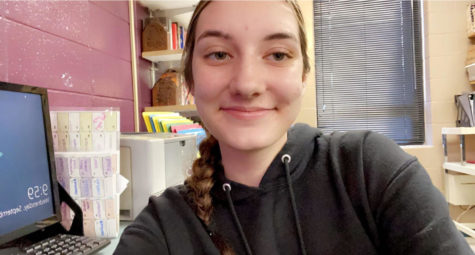 Ciara Kleihauer, Managing Editor - Photography
Junior Photography Editor Ciara Kleihauer is on newspaper staff for her second year. She is on staff again because she loves writing for the school newspaper....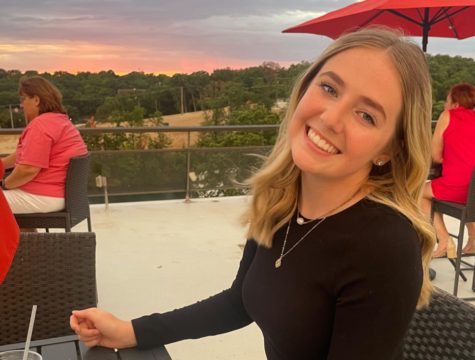 Jazzmyn Swisher, Managing Editor - The Wildcat
This is senior Jazzmyn Swisher's third year on the journalism staff. She is the managing editor of The Wildcat print edition this year. She decided to...