Friendships develop, change through high school years
Friendships are a big part of life. Students' friendships may change over the years for the worse or for the better.
"Since my freshman year, a lot of my friend group has split into different groups," junior Abi Feltrop said.
People might grow apart as they get older. That is why when coming into high school friendships may shift and change.
"Coming into high school is when I saw who my real friends are and we have been friends ever since freshman year," junior Gracie Comer said.
Friendships are very important to most people.
"Friendship is very important to me, I feel like when you get really close to your friends it's like adding a member to your family;" sophomore Tylan Williams said.
Having someone that is easy to talk to and have fun with is something everyone needs.
"I like hanging out with others to get my mind off things," sophomore Laney Arnett said.
To many students age does not matter in friendships.
"The freshmen are my homies. I have my favorites and I think it's good to be friends with them because the first year of school can be hard," Williams said.
In high school students may not just have classes with people in their grade. Therefore students may make new friends with people from other grades. When making friends with people from any grade it may be hard because they will graduate before or after their friends depending on the grade they are in. They then might have to find new friends.
Maturity level is a big part of friendships. People want to be on the same level of maturity. Which plays a role in being friends with people from different grades. When being friends with different ages they tend to be on the same maturity level.
"The age of the person does not matter; their maturity level does," senior Emma Johnson said.
Being friends with underclassmen could lead to being a role model for them. Upperclassmen could be an example for how underclassmen want their high school years to go.
"It's good to be a role model and give them advice for when they are older. I like to also make sure they aren't scared of upperclassmen," Feltrop said.
Sometimes making friends with people can be difficult, always having an open mind definitely helps.
"I make friends by always being nice and having an open mind," sophomore Ciara Kleihauer said. Making friends is a good skill to have in life.
"I enjoy making friends because I love spending time with them," sophomore Randi Buchholz said.
Leave a Comment
About the Contributor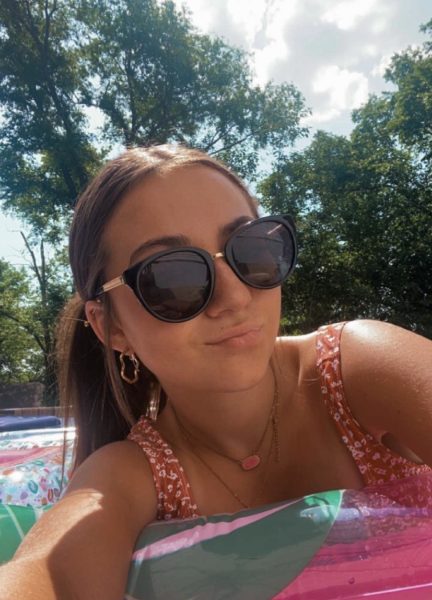 Keira Mostaffa, Editor-in-Chief
 Junior, Keira Mostaffa is in her third year of the Wildcat news production and first year of the Wildcat yearbook. In Mostaffa's first year on staff,...