Senior looks forward to a future on YouTube
Senior Luke Martinez hopes to have a future in social media. Martinez has a YouTube channel and after graduation plans to devote more time to developing his content.
"I plan to keep working and save up money to move out and continue working on my dream job of being a YouTuber," he said.
Once he gets more free time, he is going to work on becoming more of a content creator.
"I will have more time to focus on putting groups together, recording, streaming, and editing," Martinez said.
Martinez has some YouTubers that he looks up to, these people are Markiplier, Jacksepticeye and DanTDM.
"I've grown up having three main YouTubers as my idols and people who taught me how to enjoy life," Martinez said.
He enjoys being able to help and make people laugh.
"I love helping people and I have always enjoyed making content for people to laugh at. Anything to help distract them from the pain of the real world for a little bit," Martinez said.
Luke, so far, has streamed Rocket League, Modded Minecraft, and Apex. He mainly streams Rocket League.
Martinez moved to Warsaw his junior year of high school from Lincoln.
"I miss Lincoln but I am thankful for the friendships I have made here," he said.
"I met Luke through my buddy Derek, he didn't talk to me at first, but I eventually grew on him," senior Trenton Burkhart said
He works at Walmart as a member of the cart crew.
"I work most days out of the week and have been there for a little over a year," Martinez said.
Luke plans to post videos on Youtube, Twitch, TikTok, and Instagram.
"The more I grow, the sooner I can make it a full time job and focus on making the content better as the years go by," Martinez said.
Leave a Comment
About the Contributor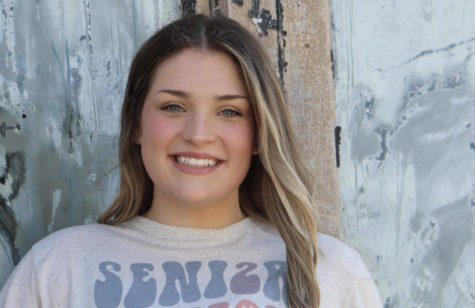 Gracie Comer, Editor-in-Chief
Senior newspaper Editor-in-Chief Gracie Comer has been part of The Wildcat production for four years now. Her freshman year, she served as a staff writer,...