Artist develops distinctive style, looks toward future in art
Sophomore Jaxton Todd is a 16-year-old artist who has shown great skill and talent for art. He has been doing art since he could hold a pencil and has dedicated his entire life to it. He is also known by the people around him as a caring and energetic person.
"Jaxton is an incredibly gifted artist with an eye for detail. He has a great disposition in my classroom and is always a great source of energy and encouragement for his peers," art teacher Derek Norton said.
"He's such a genuinely caring person but not overbearing. They're funny and just want people to feel comfortable," junior Ry Yoast said.
Jaxton was first inspired to make art by his mom, who also used to be an artist.
"She used to do a lot of art and then she got pregnant when she was 17 and didn't really have time for it anymore,'' Todd said.
He also continues to be inspired today by the people around him in his art class.
"Honestly, I really like this class, because I'm able to see all the styles and ways that everyone does art and it's still art," Todd said .
Todd has been inspired by his fellow artists.
"Ry is the biggest inspiration I have in my life right now and he really helped me get past some insecurities that I've had over my own art," Todd said.
His art style first came from 'How to Draw' books and writer and artist Tim Burton.
"I watched a lot of cartoons and I was like, wow, I'm gonna draw like this. Honestly, for a long time I tried really hard to draw in a Tim Burton style. I got good at it, but I developed past that, I guess. I used to use a lot of these things, like the 'how to draw flowers' or 'how to draw anime characters' and I watched a lot of YouTube videos. I pretty much dedicated my entire life to it" Todd said.
He has a distinct and expressive art style that is made further unique with his willingness to explore different techniques in his art.
"Their style! It's distinctive. If I saw their drawing on the street I could tell it was theirs," Yoast said.
"His style is unrestricted and expressive, he's willing to explore various techniques and strategies to make his art new and unique. I'm excited to see how his style continues to develop over the year," Norton said.
In the future, Todd wants to paint murals and become a tattoo artist, but he also likes the idea of animating.
Leave a Comment
About the Contributors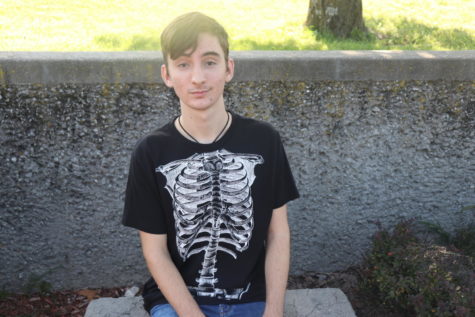 Taylor Banner, Staff Writer
Junior Taylor Banner is 16 years-old and has been a staff writer for The Wildcat for two years. He first joined the newspaper because he likes to write...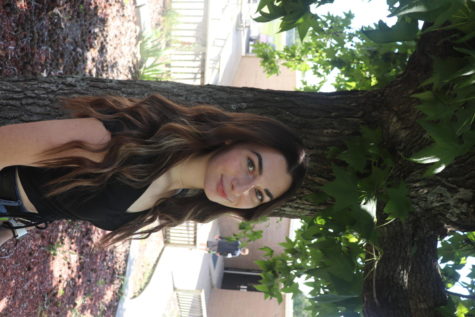 Madison Coskey, Contributor
Senior Madison Coskey is new to yearbook journalism this year. She is very excited about what she is going to learn from being a part of the staff. Coskey...