Students have deer season success
   As the end of deer season approaches, many hunters have already had a great season. Multiple students have gotten a deer and have great stories along with it. 
    "It's the last day of the season and I know this sucker's about to die. So we pull in by the gate in the field since it's my grandpa's property that I have permission to hunt. I put my crosshairs a few inches behind his shoulders so I'll at least get a lung. I slowly squeeze off a round and I can see an opened wound right where I was aiming. I knew he was mine," junior Trevor Downing said. Downing harvested a 9-point buck this season.
   "The buck sniffed me and then he turned around so then I climbed up the step on the ladder and just shot him in the back," junior George Montez said. Montez got a 9-point buck.
   Along with the deer that the hunters got, they saw many while out hunting. 
   "I saw 12 but the first day of open day I always trophy hunt so I don't shoot a doe," Montez said. 
   "I saw a lot of deer throughout the season. It was a good year for me," Downing said. 
   Many hunters said that they prefer to hunt mornings and evenings because the deer are more active. 
   "I shot my buck right before dark and that's the only time I usually go out," junior Abi Feltrop said. Feltrop harvested a 10-point buck this season.
   "I prefer to hunt in the morning and evenings because that's when deer are most active during daylight hours and that way I still have time to work, go to church, and go to school," Downing said. 
   Along with the successful seasons for hunters, the Missouri Department of Conservation has had many deer harvested for the 2021 season. According to MDC.MO.GOV, a grand total of 297,214 deer were harvested. This includes 140,855 antlered bucks, 28,652 button bucks, and 127,707 doe. Opening weekend 80,744 deer were harvested. 
Leave a Comment
About the Contributor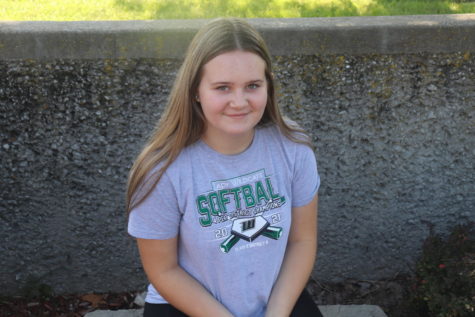 Rachel Henderson, Staff Writer
Sophomore Rachel Henderson is beginning her first year of high school journalism. This year Rachel will be a staff writer and she is very eager to accomplish...