Student Christian organization grows in popularity
 The Fellowship of Christian Athletes (FCA) is a long-running student-led organization at Warsaw and the group is enjoying a healthy growth this school year as more and more students meet on Wednesday mornings for devotion and donuts.
   The group hosted the annual global day of prayer "See You At the Pole" event on Sept. 12. 
   Leaders say they are glad to have taken on the task of leading the FCA.
   ¨I am a firm believer in Jesus Christ and I honestly want to share my faith with others,¨ sophomore Grace Drake said.
   Senior leader Isis Pierson agrees that the organization is an important one.
    "(I want) to spread the word of God in school," she said.
   FCA meets each Wednesday in the computer lab before school to express their passion for religion.
   ¨It puts me in a good mood before school," Pierson said. ¨It gives me a drive to get through the day knowing I have Jesus in my corner,¨ Drake said.
   FCA is expanding and growing. More students are coming to the Wednesday meetings.
   "A lot of the kids that come go outside of the class and talk about God and what we talked about in FCA," Pierson said. 
" We have grown quite a bit since last year and I am super grateful for that," Drake said. 
FCA is a Student run organization. 
   "Currently it is being run by myself, Isis Pierson, and Brayden Elmer. We also have Pastor Chad from The Assembly of God Church," Drake said.
   "It gives time to kids to be themselves and express what they feel without having to worry about adults judging their thoughts," Pierson said.
Leave a Comment
About the Contributor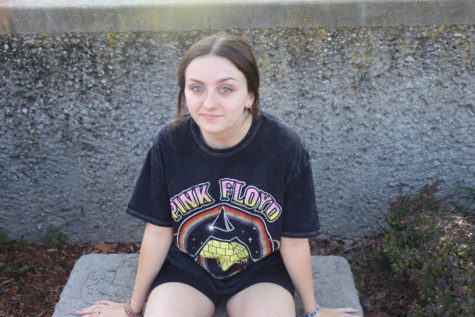 Tatum Bohl, Staff Writer
Freshman Tatum Bohl is a new member to the newspaper staff. At school she is involved in cheer, and dance team. In her free time she hangs out with friends...