Graduates choose military service
 Three graduates have already decided that military service will be a big part of their future. Joe Montez joined the Army National Guard his junior year, Zak Fennel is currently serving in the Air Force and Brennan Brown is going into the Air Force after graduation.
   These students recognized many benefits to joining military service, including help with higher education.
   "The free college and all of the other benefits like free healthcare, free housing and your military discount." Montez said 
  "It is free, easy money and paid vacation to go wherever they tell me to go," Brown said.
   Fennel said he joined because of family influences.
   "It's just always kinda been in the family and it was a good option right out of high school," he said.
  Montez joined the National Guard early and completed boot camp at Fort Sill, Oklahoma.  Fennel graduated after the first semester and went to boot camp in Texas. Brown will also attend boot camp in Texas in late May.
   "Basic training was the greatest thing that I never want to do again. It gave me a lot of life skills like discipline and teamwork and I got to build up my conference as a soldier." Montez said. 
   "Basic low key sucked but like it was pretty easy, mostly boring and I was always locked up because of the weather and I ship out the week after next." Fennel said. 
   These graduates plan to fill important roles through their military service. Fennel is in materiel management which is a supplier in civilian terms. Joe Montez is going to attend ROTC school at UCM and become an active duty officer. Brown is going to become a security force, military police for the Air Force. 
   "It will give me a sense of brotherhood and growing as a leader. I am also excited to travel the world and experience all different cultures," Montez said. "The service is not a right, but it is a privilege that I encourage everyone to try and be a part of the 1% if they can."
Leave a Comment
About the Contributor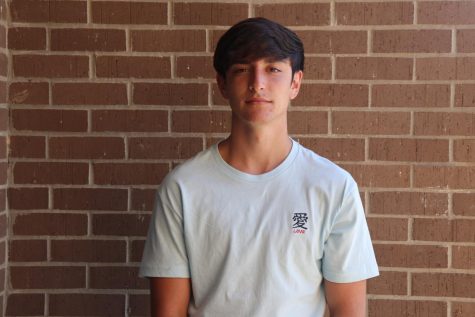 George Montez, Staff writer
George Montez is a sophomore and this is his second year writing for The Wildcat news staff. He is involved in cross country, basketball, and track. 

In...