Junior experiments with different mediums
Art is a talent that takes some people many years to perfect, growing and developing their own styles that set them apart from other artists. Art is a way for people to express themselves and can often help them to relax. Not many people are naturally gifted at it, but junior Nora McMillin has been doing art since she was very young.
"It's just been something I've always done," McMillin said. "[I love] how relaxing it is to see your finished product."
"Nora is a great artist. She is very particular about her work. Even though she complains about EVERY project she does, it always turns out phenomenal,'' art teacher Jennifer Greene said.
"I thought her art was great. She really shows effort into literally anything she does during any time of the day," junior Gaven Cunningham said.
There are many different types of mediums that artists use, such as charcoal, ink, pastels, and many others. While some artists prefer to stick with a certain type of medium, McMillin is versatile and enjoys using whatever is available to create her works of art. She has done many different projects but would like to attempt to create a human sculpture some day.
"Nora is great at sculpture," Greene said. "She makes some really neat things when it comes to using clay. Her Christmas tree is my favorite."
Each piece that McMillin works on is a learning experience as she grows her talents and experiments with new techniques. Though Nora does not intend to study art in college, she views it as a hobby that she will continue to pursue for the rest of her life.
Leave a Comment
About the Contributor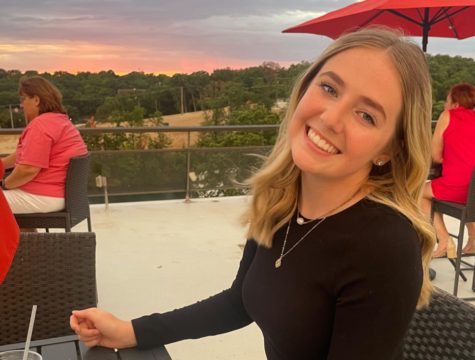 Jazzmyn Swisher, Managing Editor - The Wildcat
This is senior Jazzmyn Swisher's third year on the journalism staff. She is the managing editor of The Wildcat print edition this year. She decided to...