Involved senior enjoys video gaming, anime
Senior Jamie Jorgensen is mainly known as quiet and laid back, but those close to her know how she really is.
"I feel like I am more quiet and more reserved in school and than outside of school I am more outgoing," Jorgensen said.
"Jamie is probably one of the sweetest people I know! Out in public, she isn't super talkative and comes off rather unassuming but once you actually get to know her and spend time with her you begin to realize just how much fun she actually is. Her laugh is infectious and she's always ready with a sarcastic comment, but she can also be really deep and she isn't afraid to bare her soul," senior Emmaleigh Kowal said.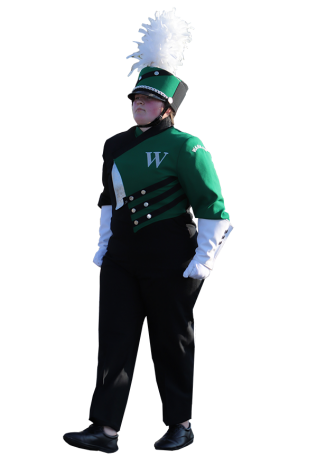 Jorgensen is very passionate about and involved in FBLA, band, choir and cheer. "I would say Jamie is a very determined and hard working person. She definitely lifts up the team with her positive attitude and determination. Her drive shows her leadership quality. She has focus on structure to where she can put together routines in such a way that it incorporates a lot of movement and I think her time in band and as a majorette has helped her incorporate that into cheer," cheer coach Holly Helms said.
During her free time, Jorgensen enjoys playing video games and watching anime.
"In my free time I play video games, read many types of books, watch YouTube videos, and watch a series with my mom. I mainly play on Xbox, but I do some PC gaming. However, recently I've been playing on my Nintendo Switch, playing 'Breath of the Wild,'" Jorgensen said. "I do watch anime and the two main focuses so far have been 'Attack on Titan' and 'Jujutsu Kaisen.' I stumbled upon anime and never stopped watching since."
"When our little group hangs out, we mostly play games and watch movies. We talk a lot throughout the movie so seeing the whole movie rarely happens," senior Kyleigh Hines said.
"We talk. Most of the time we are talking about what's going on in our lives or what we're doing at the moment. We also often talk to each other about our favorite shows that we have in common," senior Haley Dwyer said.
Dwyer and Jorgensen met during the fifth grade and have been friends ever since. They will be attending State Fair Community College together in the fall. Jorgensen plans on getting her associate's degree before transferring to a university to earn her bachelor's degree. She has mixed emotions about going off to college.
"Going to college is going to be more stressful than anything and it's going to be different. I don't know what to expect but I am just going to have to go for it and figure things out on my own," Jorgensen said.
Leave a Comment
About the Contributor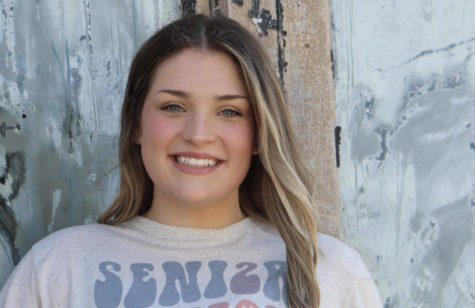 Gracie Comer, Editor-in-Chief
Senior newspaper Editor-in-Chief Gracie Comer has been part of The Wildcat production for four years now. Her freshman year, she served as a staff writer,...