Young couples find ways to make high school relationships work
A good match is hard to find and even more rare in a small town. However, some couples have been able to find compatibility with a significant other.
Juniors Nora McMillin and Gaven Cunningham were drawn together by teachers seating them next to each other in class.
"They must have just known," McMillin said.
McMillin and Cunningham have been together for a year and they spend time together every chance they get.
"I appreciate that, no matter what, I am fully respected and supported through everything. No matter what, he values my opinions and feelings," McMillin said.
Junior Cameron Taylor and sophomore Gracie Comer have been dating for one year and four months. The two started sending Snapchats to one another over the summer of 2019 and started dating a few months later in October.
"I really just enjoy spending quality time with him. It really doesn't matter what we are doing, but I do enjoy going fishing with him because he just gets so happy," Comer said.
Senior Taylor Spry and freshman Denver Frace have been dating for over a year now and are in a committed loving relationship. They started dating in Oct. 2019.
"We always go out and have fun, we're honest with each other and we support each other," Spry said.
Some students have found their match with people who they don't get to see everyday. Sophomore Colton Harding and sophomore Taylor Bays from Lincoln have been dating for a little over six months. They met three or four years ago at the Warsaw pool.
"I'm super competitive and Taylor knows that, so whenever I'm trying hard to do something she always wants to be by my side to help support me and vice versa," Harding said
Sophomore Faith Tharaldson and her long distance boyfriend, Blake Terry, have been dating for four and a half months. The two met at a baseball game in Eldon.
"We have adapted to each other's interests and are both open to trying new things," Tharaldson said.
Teen love, for some, can be a struggle and these young couples work at making their relationships last.
"When you love someone you can't just say it to them and expect them to truly know you mean it, you have to be outgoing in the relationship and show your weird and funny side, take them on dates, and buy them cute things and give them random hugs and just let them know you appreciate them," Cameron Taylor said
"What keeps us together is you just have to be there for each other, happy times, sad times, it all just depends. You never stop caring. People are going to have bad days but that's when you step up and help each other through it," Harding said.
"Communication is definitely a big thing in long distance relationships and so is making time for each other," Tharaldson said.
McMillin agreed that communication and being open and honest with each other are the keys to making a long-term relationship work.
Couples spending quality time together is crucial to a healthy relationship. Throughout the many hours of time spent together, they are able to find common interests.
"Our favorite thing to do together is go to skateparks around Missouri and skate all day," Spry said.
"We just enjoy being together, going out for a drive, or going out to dinner. Just the basic stuff," Harding said.
"My favorite thing to do with Gracie is for sure going fishing because it's cute seeing her get excited about catching a fish and then not wanting to touch it," Cameron Taylor said.
Leave a Comment
About the Contributors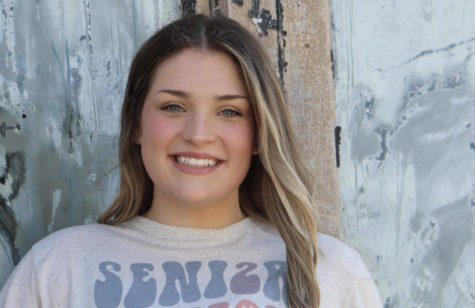 Gracie Comer, Editor-in-Chief
Senior newspaper Editor-in-Chief Gracie Comer has been part of The Wildcat production for four years now. Her freshman year, she served as a staff writer,...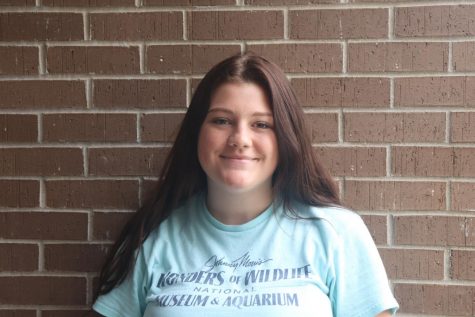 Olivia Langton, Staff Writer
Olivia Langton is a  sophomore and this is her first year on the news staff. She is very excited to be a new member of this wonderful staff and has many...