Artist finds support among friends, family
  Freshman Tiami Conwell is only 15 but she has already shown her love and talent for art. She has been drawing since she was little, and has continued to pursue her art career throughout her life. 
   One of her favorite things to draw are people. She likes to also draw facial features and nature. In art class, Conwell says she likes it and that it's one of her favorite classes. 
   "It's calm and quiet." she said.  
A challenge she has always had was inspiration, not necessarily the 'drawing' aspect.
 When it comes to support, Conwell has a lot of people who encourage her, even during the hardest times. Her main support is her mom. She has always encouraged her to keep going with art, even during the hard times.
   "She doesn't want me to stop doing it." Conwell said.
   Art teacher Jenny Greene has recognized much talent in the young artist.
"Tiami's art skills are amazing. She has a true talent. Everything she completes is very detailed and you can tell she put a lot of thought into every piece of her work. I'm excited to see what she comes up with for each project," Greene said.
   Besides her mom, many others have supported her. Sophomore Logan Breshears, Sophomore Zach Street, Senior Shane Ashlock, Sophomore Brennon Lawson, and Freshman Mackenna Frock are her closest loved ones and friends. 
   "She's amazing and I love to see her art!" Frock said. 
   Frock has been friends with Conwell since the sixth grade and she describes Conwell as spontaneous, beautiful, playful, and caring. One of her favorite memories with Conwell is when in sixth grade, the two girls did drawing contests together. 
   "I admire her artistic abilities," Frock said. 
Conwell's most proud of her portrait of the people she draws.
When it comes to classes, Conwell's friends believe she excels in art of course, but also history.  
   "She always gets her work done correctly and quickly in that class," Frock said. 
   Although Conwell is not in any sports this year, next year she plans to join girls basketball as a Sophomore. At the moment, she does not compete in any art competitions, but she plans to in the future. In terms of outside of school, she does not do art as much, due to having a busy life. She also has some hobbies other than art she enjoys outside of school.
   "I like to see family and friends, but I also like to skateboard with some friends." 
   In the future, Conwell would like to pursue a career in cosmetology or become a tattoo artist. Art in the future will be more of a part time job, she would like to pursue a different career full time.  
Leave a Comment
About the Contributor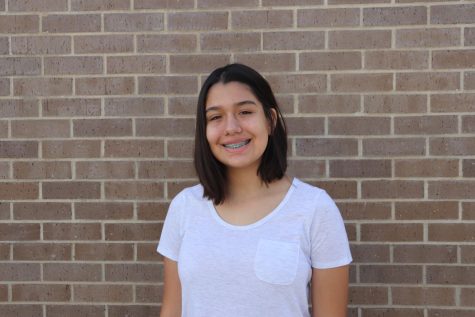 Amya Carrera, Staff Writer
Amya Carrera is a freshman and has had some experience with journalism in middle school. She has taken writing and literature classes to expand her learning....