The show must go on for cast of Addams Family the musical
Although the cast of the fall musical has a few precautions they must take this year, the group believes the show must go on. 
   The Addams Family will be performed at 2 pm, Nov. 7 and 8 in the high school gym. Other than COVID being an extra stressor on everybody, the cast and directors are thrilled for this year's musical. 
   "I am excited about the musical! It gives me a sense of normality, and I know others feel the same way," junior Kaylee Lawson said.
    Actors and musicians are working hard to bring the show to the stage. They will be wearing masks during the musical this year.
   "It takes a lot more work to project the needed sound through a mask," Vocal music teacher Deanna Schockman said. 
   But the group is pushing hard to put their best into the show. 
   If the show happens to cancel under the circumstances of COVID, the directors hope to reschedule in the spring. 
   Schockmann didn't want the pandemic to take away yet another WHS tradition.
    "We've done them for a number of years and I'm not going to be the one to stop that tradition," she said.
   This year it will be encouraged that audience members respect the COVID requirements and try to distance as much as possible. 
   The story is about Wednesday Addams, a not-so-normal woman, who falls in love with a "normal" boy. The families come to know one another through the difficulties that arise, learning to accept the differences in one another because that's what makes life interesting. 
Leave a Comment
About the Contributor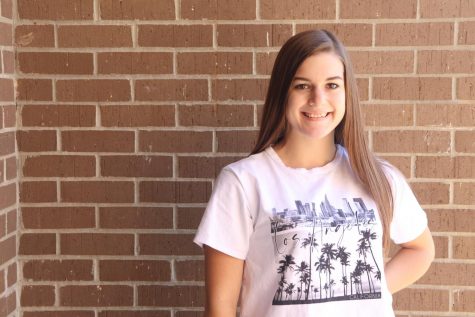 Shyanne Ramsey, Staff Writer
Shyanne Ramsey is a junior and this is her first year writing for The Wildcat news staff. She has always loved to write and joined journalism to improve...