Teenagers begin to understand adulthood through moving out on their own
Adulthood is like a neatly wrapped present underneath the Christmas tree. It sits there waiting until the day it is slung open for all to see. Someone may look into it and see the puppy they have begged for months or a pair of dingy second-hand socks. Either way, it is a risk. It is all up to chance what is awaiting ahead in that ominous box. 
Some teens don't have to open this box, until they are ready. This can have obvious benefits such as free housing, readily available food, and a support system.
"Well, you have everything paid for. I have food to eat, a roof over my head, and clothes on my back. Some people may not be as blessed to have all of that with family," junior Aerial Quigley said. 
Many teenagers, however, have to open the box of adulthood before most. For some students, it is more helpful than harmful. Some teens willingly take or are forced to take the risk of living on their own. 
"I chose to move out to experiment if I was ready for adulthood, since it was coming soon anyways," senior Ashten Cunningham said.
"[Living away from home gave me] the ability to learn about life on my own," junior Michael Koehl said. 
These students who move out on their own are responsible for juggling school, bills, work, chores, a social life, and more.
"I have a lot of time working so I can't hang out with my friends a lot. This has led us to growing apart. It hasn't been hard on my mental health because I know it is what has to happen to go into adulthood," senior Chase Steiner said. 
 Some who have moved out chose to do so because they were faced with tough decisions and hardships, such as lack of free choice and an unhealthy home life. 
"I don't have a curfew and I chose the groceries," senior A.J. McMillen said. "[I have] more privacy. I don't have to run my schedule by anyone."
Senior Aiyana Chenault discusses how moving out with her boyfriend has faced her with new problems, yet overall has harvested a happier environment for her. Chenault took her life into her own hands and made the best decision she thought possible. Chenault has lived on her own for a month and works about thirty hours a week.
"I moved out on my eighteenth birthday because I just had to get out of there. It is so much harder living with my parents than living on my own, even though I have to support myself by working all the time, because it was getting to the point I didn't want to be home. I learned how to finally stand up for myself, and express to my parents just how bad the situation was. I felt terrible for leaving my sister there, but I knew I had to leave," Chenualt said. 
Often when teens move out, they move out with a significant other. This can create a stronger bond between them and produce a more meaningful relationship. Cunningham and Stiener, who have been dating for about three years, both work 40 hours a week to sustain themselves in the apartment that they share together. They have lived on their own for about seven months.
"I feel our relationship is more mature and long lasting because we have to resolve big life issues together, such as bills and groceries. I think it helps me realize what a true relationship is and what a true bond feels like with someone," Steiner said. 
Not only does moving out help some teens become closer with a significant other, but also helps them realize who is actually reliable. Cunningham has experienced how adults view true friendships, and what defines friendship. 
"Living on my own hasn't created anything truly negative. It brought me closer with friends who genuinely want to see me win at life. I found out who my true friends are," Cunningham said. 
John Boise Middle School Counselor, Katie Johnson, has dealt with many cases of students moving out. Johnson has helped them emotionally and physically in hopes to ease some of the issues with these students. Johnson feels that students shouldn't move out for frivolous reasons, and often it is tougher than they think. Johnson, however, supports students who feel they are in a safer and more fulfilling environment when moving out prematurely.
 "Most teenagers fight with parents – it's a natural part of the eventual separation between them after they graduate or eventually move out of the home; so I don't feel as though that is a reason to leave home.  Most students that leave home early have a really hard time graduating. They often find that they are not prepared – financially, mentally, or emotionally. However, there are times when students are attempting to leave an atmosphere that is not healthy – there may be a presence of drugs, abuse, or violence in the home.  When students do leave home, Mr. Richardson and I help them find resources to help them be able to make it on their own and still be able to graduate from high school," Johnson said. 
Overall teens that have moved out, collectively agree that moving out has helped them in different aspects of life. Teens at Warsaw High school express that moving out may be difficult, but for many it has drastically helped their lives. The decision should not be taken lightly, yet it could help some students. 
Leave a Comment
About the Contributor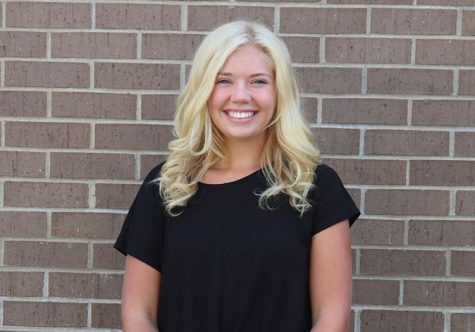 Andrea Merritt, Staff Writer
   Senior Andrea Merritt is known by her family as "bubbles." This nickname definitely describes who she is as a person. She is sociable and creative....