Athletes honor breast cancer awareness by wearing pink
 In honor of National Breast Cancer Awareness Month, members of the Warsaw athletic department have shown their support for this life altering illness by wearing pink at games during the month of October.
   "One of my family members had breast cancer about five years ago. We had a pink-out for her and it really made her happy," senior softball catcher Reagan Shelby said. "It made her realize that everyone that was there beside her, cheering her on until she was done with her last round of chemo." 
  The athletes at WHS are very passionate about pink-out with each team having their own way of showing support. 
   Sport teams like softball showed their support by wearing pink ribbons in their hair for the whole month of October. Cheerleaders wore pink bows and "Go, Fight, Cure" shirts.                                
   "Our coach, Kelly Wenberg, made us pink shirts and bows for the football game," junior cheerleader flyer Darby Mostaffa said.
  The football team had a pink-out game on Oct. 18 against Father Tolton.  
   "The football players wore rally towels and many wore pink socks," senior football running back Zach Chapman said.
   The football referees also participated in pink-out by using pink whistles and flags.
   "We team up and do fundraisers. This year we sold pink rally towels. All of our proceeds are donated locally to Benton County Cancer Society. By donating locally, we know that all of our money donated is going to the cause and not just a small percentage of it. We usually end up donating $300 to $500 each year," head football coach and athletic director Ryan Boyer said.
   "Volleyball wore pink jerseys, socks, ribbon, and our junior varsity team also tied pink pom-poms, made of yarn, onto their shoes," junior defensive volleyball player Taylor Spry said.
   Spry also voiced her opinion on the support it shows to the community.
   "It shows support for our community; we want them to know we always have their back," Spry said. "They always come out and support us at our games, it is important that they know we are supporting them too. I think it shows the unity the town of Warsaw has."
   Many athletes have their own opinion on the importance of pink out.
   "I feel [that] pink-out is important because it shows that we are here to support those that have had to go through that battle of breast cancer, or the ones that are going through it now. It shows them that through the whole thing that they are not alone," Shelby said.
  "Showing our support is important because it makes those who have it or have had it, have hope and feel supported. It gives them a drive to fight and know they are loved. It helps them want to keep going no matter what and that they have someone there for them when things get rough physically or mentally," senior cheerleader base Andrea Merritt said.
   While many members of the community had, or currently have cancer and are going through this journey, it is extremely important for them to know that they are not alone.
   The impact of wearing pink and having pink outs has brought a positive light to the battle. 
   "These games have a very positive impact. It helps cancer patients and survivors not feel alone, it is important to show that we do care and that we are here if they need anything," senior volleyball middle hitter Ally Wenberg said.
Leave a Comment
About the Contributors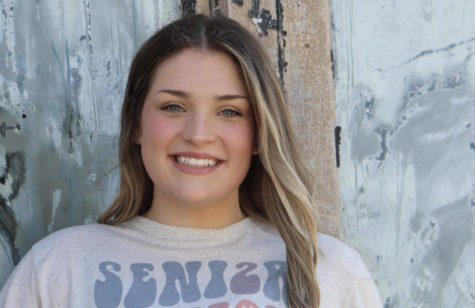 Gracie Comer, Editor-in-Chief
Senior newspaper Editor-in-Chief Gracie Comer has been part of The Wildcat production for four years now. Her freshman year, she served as a staff writer,...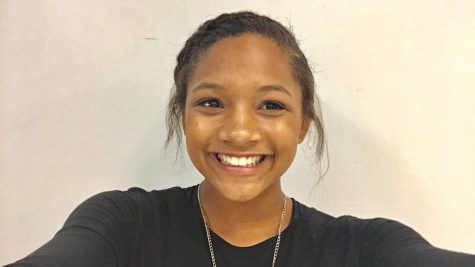 Kya Schepker, Staff Photographer
Sophomore Kya Schepker enjoys keeping busy through many school activities, including being a first year member of the Warsaw Ozark Echoes Yearbook. Schepker...