After-school obligations lead to high student stress
Will glanced down at his watch, gauging how much time it would take to reach Buffalo and how fast he would have to drive if he wanted to reach the football game in time. If he hadn't agreed to go to speech team practice with his friend, Susan, then he would have had plenty of time to join the pep club for Neon Night.
There were too many clubs and sports that Will had promised to attend and participate in to appease his various friends. Split between all of the school's events, Will didn't have enough time to finish his homework after he got off work. His parents were pressuring him to fix his failing grades and turn in his missing assignments and his coworkers were begging him to cover their shifts.
He was being torn in several different directions and was stressed out with all of his responsibilities.
An article from Brightmont Academy, "9 Things That Cause Stress at School," said that "[students who participate in extracurricular tasks] experience stress not only because they constantly push themselves to be the best but also because their performances are often very public events."
Will's thumb hovered over the call button on his phone as he walked towards his car. He had dialed his boss's number, ready to beg for tomorrow off; hoping for a weekend that he could catch up on sleep and homework.
"I'm already working overtime at work," he said to himself, trying to convince himself that there wouldn't be any consequences for calling in. "I have so many things to do tomorrow, I don't have time to go to work."
He put his phone back in his pocket, losing the battle with himself; he was going to work tomorrow.
According to The Metro's article, "I'm not well, but I'll never take a sick day – I'm afraid I'll get fired if I do," employees are afraid to call in for a day off, even if they are sick, because they fear that they might be let go.
In an hour, Will reached Buffalo and easily found the pep club in their highlighter-esque attire.
"Hey, Will," Kyle said, "how's it going, man?"
Will greeted him, "It's going great. I'm super tired though, I've got a lot of things going on, but there was no way I was missing this game!"
The Wildcats won the game against the Bisons and Will got home a few minutes past midnight after going to Sonic with his friends; but Will didn't go to bed until 3:26 in the morning since he needed to finish an essay for Advanced English III.
After four hours of sleep, Will woke up, took care of his cat, and went to work.
Will is overworked and stressed out from all of his obligations, what should he do to reduce his stress?
Stand up to his boss/Work less hours (100%, 2 Votes)
Nothing (0%, 0 Votes)
Drop some of his activities (0%, 0 Votes)
Quit his job (0%, 0 Votes)
Total Voters: 2

Loading ...
Leave a Comment
About the Writer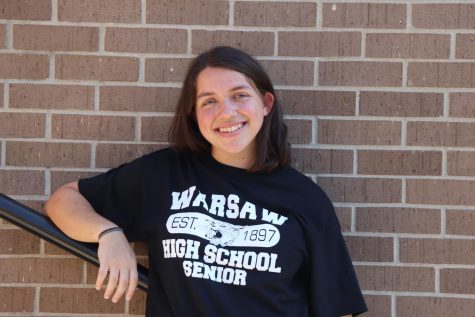 Emmaleigh Kowal, Editor-in-chief
Senior Emmaleigh Kowal is serving as a co-editor-in-chief for the Wildcat Staff after being on staff for three years. She is a writer who enjoys telling...