Students reflect on freshman year challenges
The class of 2023 is adjusting to a new level of academic difficulty and social atmosphere.
Those who have survived the trials and tribulations of being a freshman can offer advice for living through it.
Sophomores advise the freshman class to take academics very seriously.
"Just be organized and you will be good and never have missing work because that will bring your grade down real quick, so you have got to be on stuff 24/7 don't second guess yourself," sophomore Brady Slavens said.
Many students think freshman year is a rough one and difficult to adjust to the high school academic rigor, but sophomore Grant Chapman said his adjustment was easy.
"Don't wait until the last second to turn things in because then you will just have more and more homework and that will just make you fall behind more and the last thing you want as a freshman is to be behind, and the first thing you should do when you get home is homework," Chapman said.
Sophomore Cameron Taylor advises freshmen to make connections with new friends.
"Make as many friends as you can because before you know it those four years will be up so you need to take advantage of it, and get involved in everything you can because you get to try new things." Taylor said. " Make these the best four years of your life."
Freshmen can be intimidated by upperclassmen, especially involving the social navigation of the cafeteria. Junior Austin Brazel advised freshmen to meet a variety of people.
"Just don't sit with the seniors because they run the school since they have been here the longest," Brazel said.
After surviving freshman year, sophomores can reflect on their experiences and give meaningful advice.
"Don't care about what other people say about you because if you let that happen, then it will get to you and you really don't want that as a freshman. Also, don't be like those kids who only want to go there and get out [of high school]. Try to focus on making it the best. Instead of doing what every other kid would love to do, do your homework first because it will help you in the long run, and try to keep  your grades up because the last thing you want as a freshman is an F," sophomore Amelia Botteron said.
Many get worried about being a freshman but " just go with the flow and don't stress," sophomore Shyanne Ramsey said.
Leave a Comment
About the Writer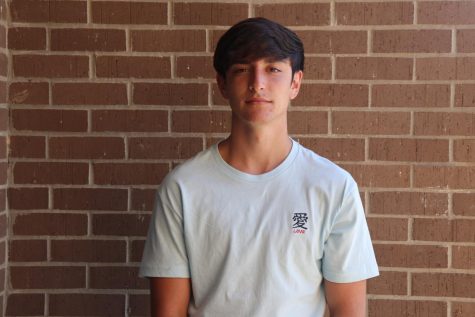 George Montez, Staff writer
George Montez is a sophomore and this is his second year writing for The Wildcat news staff. He is involved in cross country, basketball, and track. 

In...