Top academic students prepare for college work, give advice
Hang on for a minute...we're trying to find some more stories you might like.
As the Class of 2019 prepares to graduate, many of them plan to pursue higher education through college classes and the use of academic scholarships to cover the costs of their courses. The students at the top of their class academically say they feel ready to take on the rigors of college academics.
Seniors Suzy Cortright, Jake Luebbert, Kamryn Yach and Jessie Glenn have worked hard to succeed academically and are looking forward to college.
Cortright said her hard work is paying off as she just received the Hagan Scholarship for $12,000 a year for four years. She also received a scholarship from her college, MSU (Missouri State University), based on her ACT score and high school GPA.
Cortright has been strong academically for the majority of her high school career and had received the Academic Excellence award by setting high expectations for herself.
"I've done pretty well in school, considering that I'm second in my class and the only bad grade I've ever had was a 93 percent and that was the only time I've ever done bad in a class, at least according to my standards," Cortright said.
Cortright is still unsure what she has planned for her future career, wanting to take courses in the financial or psychological realm after she graduates high school.
"I feel like my high school classes will be a lot easier than the college rigor," she said. "I will miss the leniency of high school because if I missed an assignment I still had the opportunity to turn it in and get a good grade on it even if it wasn't exactly in at the right time."
Yach has plans to go to Missouri State University in order to study Digital Film and Television Production. She will receive an annual scholarship based on her academic success and ACT score.
"I feel happy about it because it's less money I have to spend," Yach said. "I'm going to try hard in college, but I'll probably not hold myself to the same standards as I have in high school."
Glenn and Luebbert also have plans of attending college in preparation for their futures.
Glenn will attend UCM (University of Central Missouri) to get a degree in wildlife biology.
"I'm super pumped to take more lab classes," Glenn said. "I hope to perform well but I'm also prepared for a struggle as some of my classes will be harder."
Luebbert will attend Missouri University of Science and Technology in Rolla. He hopes to major in Chemical Engineering and looks forwards to chemistry classes in college.
In order to perform at the academic levels that they have, leading to their acceptance in college, there were some sacrifices that had to be made.
"I definitely had a lot of late night studying and choosing studying over sleep," Glenn said. "In the end, it was worth it to me. There's always midday naps I can take too."
"
"I definitely had a lot of late night studying and choosing studying over sleep.""
— Senior Jessie Glenn
"I made the choice to not play a sport, because I had a sports injury, and rather than work back from that and play a sport and do well in school I made the choice to just stick to academics and I didn't have a job while I did it because I was taking harder classes to perform well," Cortright said. "I wouldn't say that there's certain things that you have to give up, I feel like it depends on the person and how much work they're willing to put into it."
"I don't think you should have to give anything up for academics. I was involved in a lot the last four years," Yach said. "You just have to have time management down."
These seniors say they will miss the time spent with friends.
"They [my classmates] are funny and I like to hang out with them," Luebbert said.
"I'll miss discussing topics with my friends and having close connections with my teachers," Glenn said.
Over the years, the senior class has developed a bond with their high school teachers, seeing and talking to them every day. These top students advise others to do the same.
"Talk to your teachers more, if your teachers like you then you're probably going to do better in their classes," Luebbert said, "not because they're favoring you, but because you can always go ask them for help and stuff."
The seniors have a lot of advice to give to underclassmen, hoping to motivate them as they start their high school experience and also to those who are preparing to end it.
"I hope underclassmen know they can excel in anything as long as they set their mind and heart to it," Glenn said.
"Make sure that you keep up your effort, sometimes it gets hard but keep pushing yourself to do good," Cortright said.
"Prioritize, stay organized, and don't stress," Yach said.

About the Contributors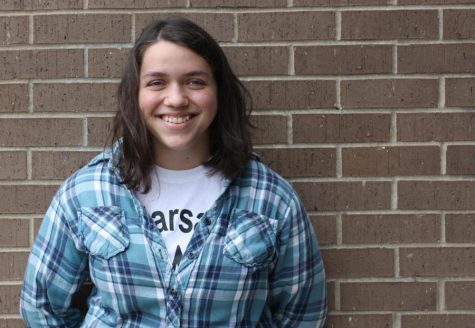 Emmaleigh Kowal, Design Editor
   This is junior Emmaleigh Kowal's second year as a member of The Wildcat staff; she will serve as the Design Editor for the 2019-2020 school year.

   Kowal...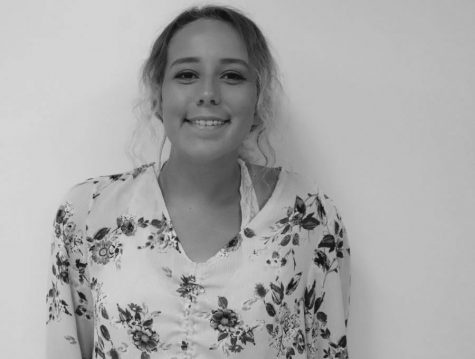 Rylee Pals, Staff Contributor
Senior Rylee Pals joined journalism because she wants to hear the variety of perspectives that exist in Warsaw High, and bring them all together to paint...